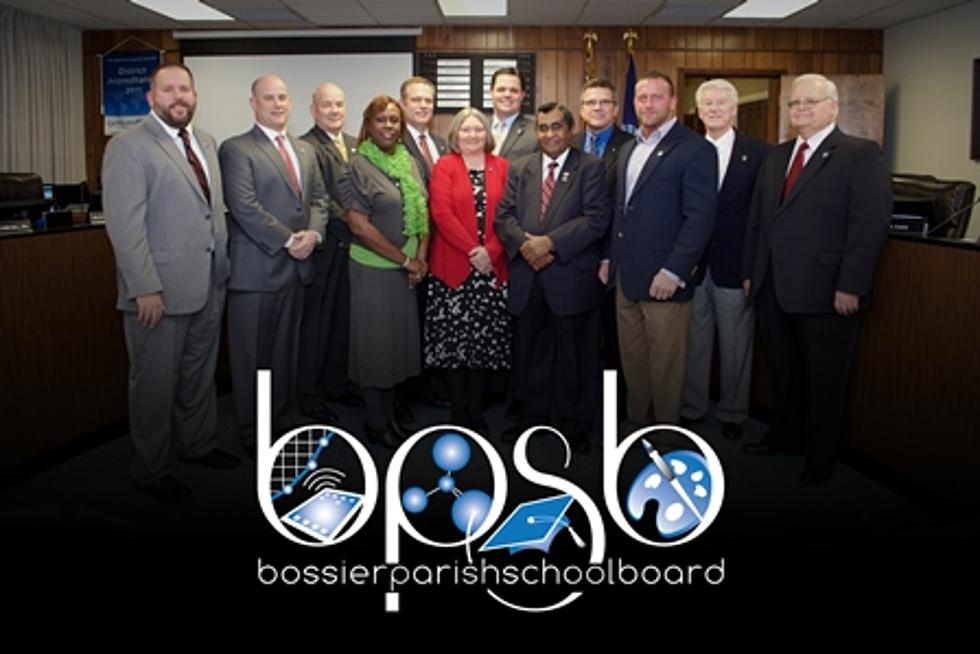 Ten Applications Received for Bossier Parish Schools Superintendent
Photo courtesy of Sonja Bailes
Bossier Schools has received 10 applications for the soon-to-be-vacant Bossier Parish Schools Superintendent position.
There are some familiar names in the running. The Superintendent Search Committee will decide on the interview schedule at Thursday's school board meeting, which starts at 6 p.m. at the Bossier Instructional Center on Airline Drive. Interviews will be done the week of April 25-29.
Here's the list of candidates (click on name for full resume):
Many know him as the current principal of Bossier High School. He's also served as principal at Haughton Middle School, assistant principal at Haughton High, and a teacher/coach at Benton and Ringgold High Schools.
Currently, she's the Interim Director of Federal Programs for Bossier Parish Schools. She also serves as Special Education Director for Bossier Schools, and has worked at Bossier Learning Center. She's served as assistant principal and principal at T.O. Rusheon, and interim principal at Bossier High School.
He's served as the principal at Airline High School for the past six years. He's also served as assistant principal at Benton High and Airline High, and was a teacher/coach at Pottsboro ISD and Airline High.
Right now, he's superintendent of the Cross Roads Independent School District in southwest Henderson County, Texas. He's served in that capacity for three years. Before that, he was the principal at Winona ISD, and has also been assistant superintendent/coach at Warren ISD, elementary assistant principal/coach at Huntington ISD, and secondary principal/coach at Ranger ISD.
He's currently serving as superintendent of St. James Parish Schools in Lutcher, Louisiana. He's also been deputy superintendent of schools and executive director of technology at Greenville County Schools in South Carolina, chief information officer at New Orleans Public Schools, and director of technology for the Livingston Parish School Board.
His educational employment experience is in south Louisiana, where he's the principal for the Terrebonne Parish School Board. He's also been a mentor for the Louisiana Principal Induction Program, assistant principal for Terrebonne Parish, and a special education teacher at Terrebonne.
She's been the principal at Parkway High School for the past six years. She's also served as assistant principal at Parkway and as a biology I and honors teacher at Airline High School.
He's the assistant superintendent of Bossier Parish Schools, and has previously served as principal at Benton High/Middle, assistant principal at Benton Middle/Senior High, and acting assistant principal at Rusheon Middle.
She's currently Supervisor of Programs of Professional Evaluation (COMPASS) & District Personnel Evaluation for the Bossier Parish School Board. Previously, she served as principal of Curtis Elementary, assistant principal at Bellaire Elementary, and a teacher at Apollo and T.O. Rusheon Middle Schools.
She has most recently served in several positions with the Keller Independent School District in Keller, Texas -- as director of federal programs, director of general education support, and principal at Freedom Elementary School. She's also served as principal at Davidson Elementary School and assistant principal at Maple Park Middle School in Kansas City, Missouri, and as vice-principal at Jackie Robinson Academy in Long Beach, California.