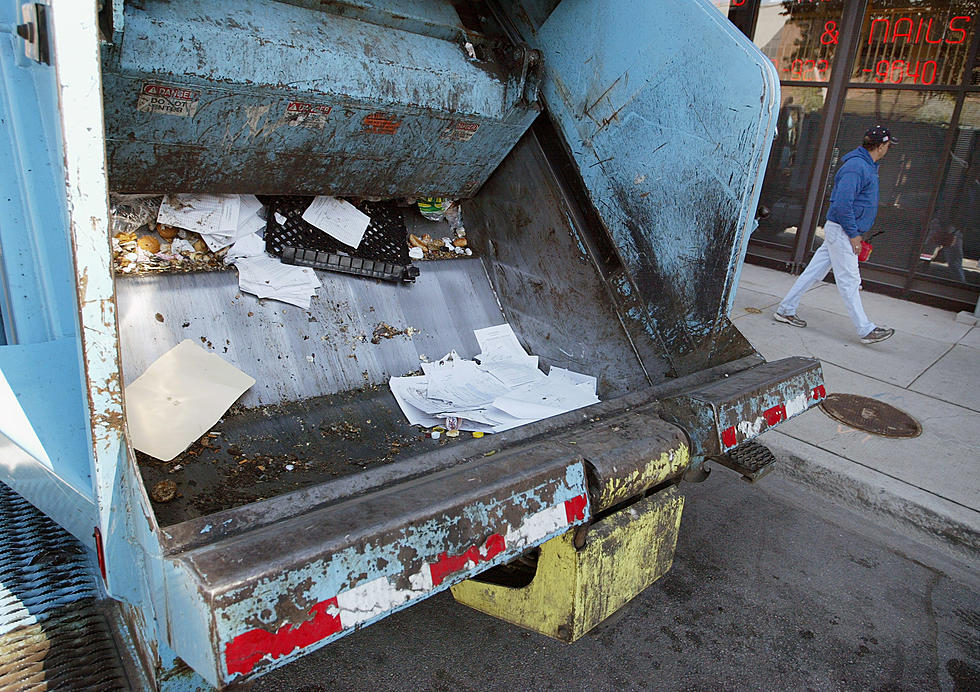 The Bossier Parish Police Jury Talks 'Trash'
Tim Boyle/Getty Images
When I first saw the notes from the last Bossier Parish Police Jury meeting regarding trash pickup, I was like, 'Wait, Bossier Parish has trash pickup? Where have I been???' Better yet, if they have trash pickup, why am I paying a private company to haul my refuse away?' Stop! It's not like that.
Bossier Parish started picking up storm-related debris for residents free of charge some time ago. However, it's an unbudgeted item that costs the parish roughly $300,000 annually. While the Bossier Parish Jury believes they should continue to offer this service to residents, they also felt it needed some guidelines. After all, no one wants to see the parish roads lined with a bunch of garbage.
Under the new regulations, the following items are available for pick up by the parish:
· Appliances (doors must be secured by some means or removed to ensure children cannot accidentally become trapped inside). These include water heaters, stoves, refrigerators (free from freon and food), ovens, microwaves, dishwashers, washers, dryers, beverage coolers (food and freon free), Bar-B-Que grills (gas or electric), and exercise equipment.
· Outdoor items including lawnmowers (riding or push, free of all liquids), fencing (metal only), swing sets (metal only, disassembled), trampolines (disassembled, no canvas).
To schedule a pickup, call the Bossier Parish Police Jury's Public Works Department at 318-965-3752. Phones are manned on weekdays from 7 am through 3:30 pm. All items must be placed curbside in a place where it's not blocking anything or close to any obstacles because they use a grappling device to pick up items.
Here are the items that are prohibited for removal by the parish:
· Trees, leaves, pine straw, pinecones (sweetgum balls, etc.), bush and tree clippings or trimmings, tree limbs, stumps, and root balls, bushes.
· Construction and remodeling waste including toilets, skirting, showers, tubs, carpet, padding, flooring materials of any type, insulation, siding of any type, old lumber, wooden fencing, A/C systems including ductwork, paints, or thinners (solidified paint can be placed in regular trash).
· Furniture including couch, loveseats, chairs, coffee tables, end tables, dining tables and chairs, nightstands, bed frames, mattresses, hutches, entertainment centers, gun cabinets, dressers, chest of drawers, any type of chest.
· Electronics including TV, printers, computers, copiers, fax machines, stereos, speakers, jukeboxes.
· Miscellaneous items including boats, pools, tires, batteries, automotive parts, chemicals of any kind, oils or filters, dead animals, bagged old clothes, cardboard boxes.
Keep it classy, not trashy, Bossier!
Read More: The 12 Best Reasons To Live In Bossier Parish
Read More: 10 Worst Intersections in Shreveport-Bossier
Read More: Shreveport-Bossier's Most Unique Landmarks