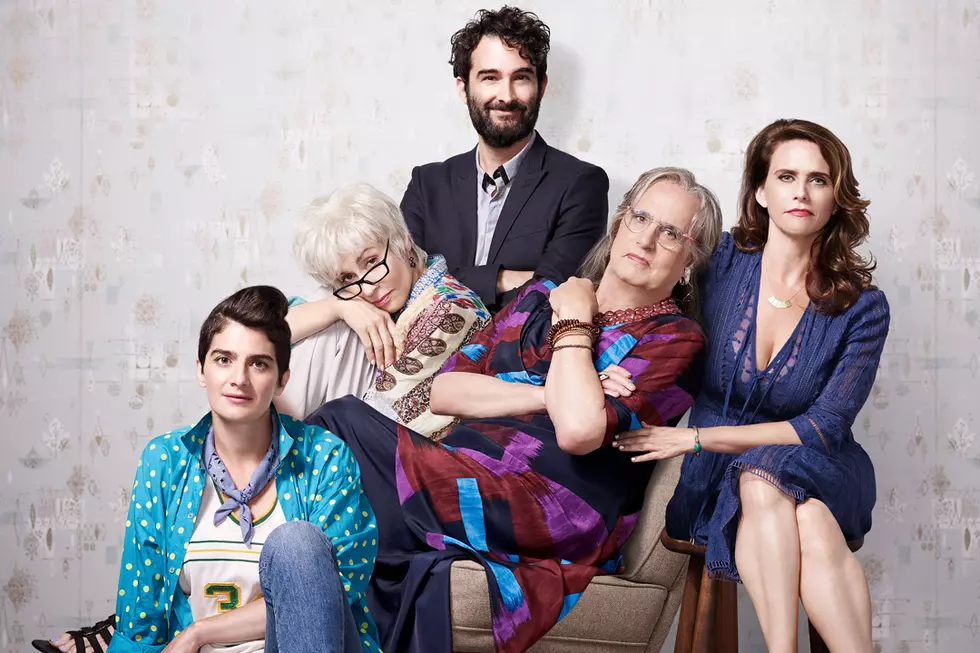 Jill Soloway Confirms 'Transparent' Will End After Season 5
Amazon
After allegations against Jeffrey Tambor were unveiled last fall in the wake of #MeToo, the end of Transparent was looming on the horizon. Eventually the Amazon series fired their lead star after an investigation into sexual harassment and misconduct claims from a former assistant and co-star and a fifth season was ordered, but now Jill Soloway confirms the next season will be the series' last.
Deep into The Hollywood Reporter's profile on Tambor following his ousting from the show, creator Soloway told the trade how the writers are handling Season 5 sans Tambor. Soloway, who uses gender-neutral "they" and "them" pronouns, said they have begun to feel "a tiny bit like we are going to be OK" since the departure. The writing staff has started discussions on where to take the show in Season 5, and how to end it, as Soloway confirmed this will be its final season. "Hopefully it sets the Pfeffermans up with some sort of beautiful reclaiming," Soloway said. "I think we're going to get there with some time."
It's still unknown how the new season will address the absence of Tambor, who was accused by former assistant Van Barnes and Transparent co-star Trace Lysette of inappropriate sexual advances and predatory behavior. The writers could kill off Maura's character, which would keep with the references to the character's health issues (which, if you remember, was the primary reason she couldn't undergo gender affirming surgery in Season 3). Another option is recasting the role, which could be a true gift for the series, allowing Soloway the opportunity to cast a trans performer in the trans role. But that might be a lot to accomplish within one season while wrapping things up.
It's a shame we'll only get one more batch of Transparent episodes, a series that's not only been hugely influential to trans and queer representation in storytelling, but also in elevating trans and gender non-conforming talent both on and off screen. Considering the Pfeffermans' narratives, ending after one more season does make sense; there isn't a ton of area left to mine there. That said, I do hope the writers use this opportunity to really let the supporting and minor characters shine; give Alexandra Billings' Davina and Lysette's Shea more to do, bring back Alexandra Grey and some more characters of color. And please, tell us what Rabbi Raquel is up to because we all miss Kathryn Hahn dearly. In my dream world, there'd be a spinoff series about the trans and queer communities of LA. Make it happen, Amazon.
Gallery – The Best TV Performances of 2017: