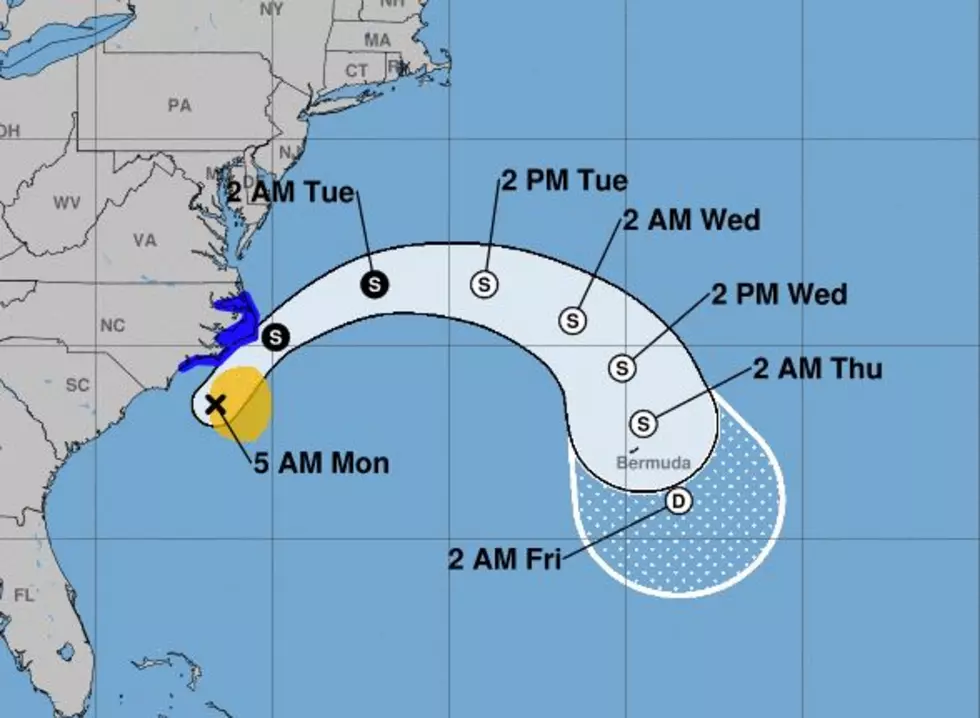 Tropical Storm Arthur Nearing North Carolina Coast
spc.noaa.gov
The most recent advisory from the National Hurricane Center ( 4 AM CDT) showed the center of circulation of Tropical Storm Arthur was a mere 85 miles south of Morehead City North Carolina. This position also placed the storm about 135 miles south-southwest of Cape Hatteras on the Outer Banks.
Arthur's maximum sustained winds at the 4 AM advisory were just 45 miles per hour. That keeps the system just above the windspeed threshold needed to remain classified as a tropical storm.
Radar and satellite imagery suggests the bulk of the strong winds and heavy rains associated with Arthur are to the east and northeast of the center of circulation. This will bode well for coastal interests in the Carolinas.
Track model guidance suggests that the system will maintain a north-northeasterly track for most of today. The system will then take a more easterly track over the next few days. Forecasters do anticipate Arthur will stay out at sea and will eventually dissipate into a tropical depression by Thursday.
The Best Country Songs About Louisiana