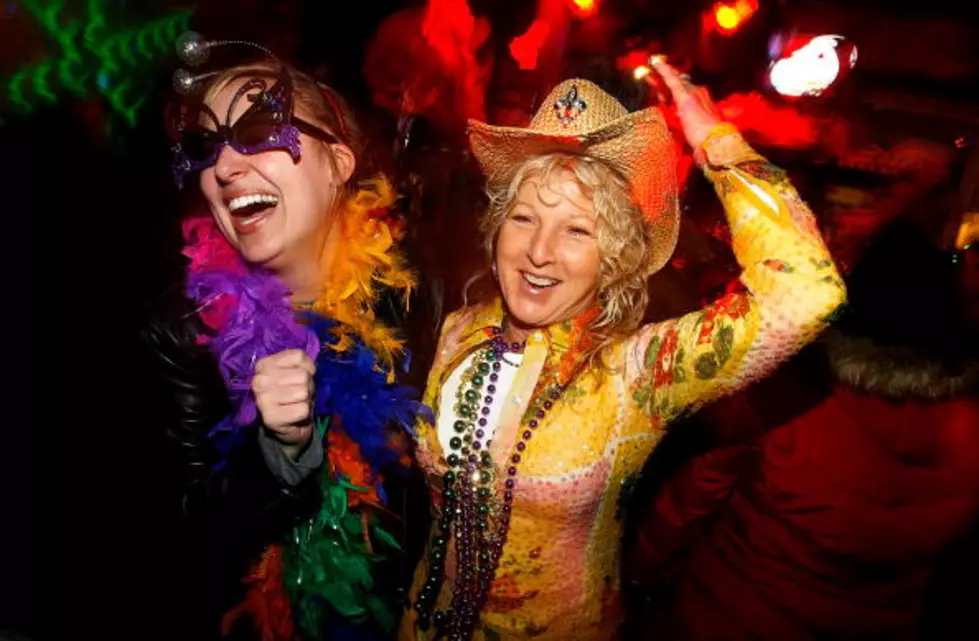 UPDATE: Find Out Who Won a Louisiana Lottery Mardi Gras Prize Bag with KVKI!
(Photo by Sean Gardner/Getty Images)
It's Mardi Gras season and the Louisiana Lottery is celebrating carnival with purple, gold and LOTS OF GREEN!
The Louisiana Lottery wants to fund your February festivities by giving you the chance to play the newest Mardi Gras scratch-offs where you can win up to $2,000 on Mardi Gras and $12,000 on Fat Tuesday! This morning, we gave you the chance to answer our Louisiana Lottery trivia question for the chance at winning the following:
(1) Lottery plastic drawstring bag
(1) 'Cheers!' insulated party goblet
(1) Purple food and drink party tray
$15 worth of Mardi Gras scratch-offs [(5) $1 Mardi Gras tickets and (5) $2 Fat Tuesday tickets]
Question: In what year did the first instant scratch-off game called Louisiana Treasures go on sale?
Here's a big thank you to everyone who participated! This week's winners are: Megan Colvin, Jennifer Burrowes, Jamie Thompson, Mike Sakiewicz and Jamie Harris! Congrats again and thank you so much for playing Wake Up and Win with KVKI!
The fine print: Contest runs from approximately 6:15am CST Wednesday, February 7, 2018 through approximately 11:00am CST Wednesday, February 7, 2018. Contest winner will be announced on air, on our website, via social media platforms and will also be contacted directly via email. For complete KVKI contest rules, click here. The prize is a prize pack from the Louisiana Lottery containing Louisiana Lottery branded items and $15 worth of scratch off lottery tickets. Winners must be 21+, All prizes must be claimed within 30 days and picked up at the KVKI Studios, 6341 Westport Avenue, Shreveport, LA 71129 Monday through Friday from 8am-5pm. We do not mail prizes. All decisions are final. KVKI is not responsible for any technical issues that may arise.