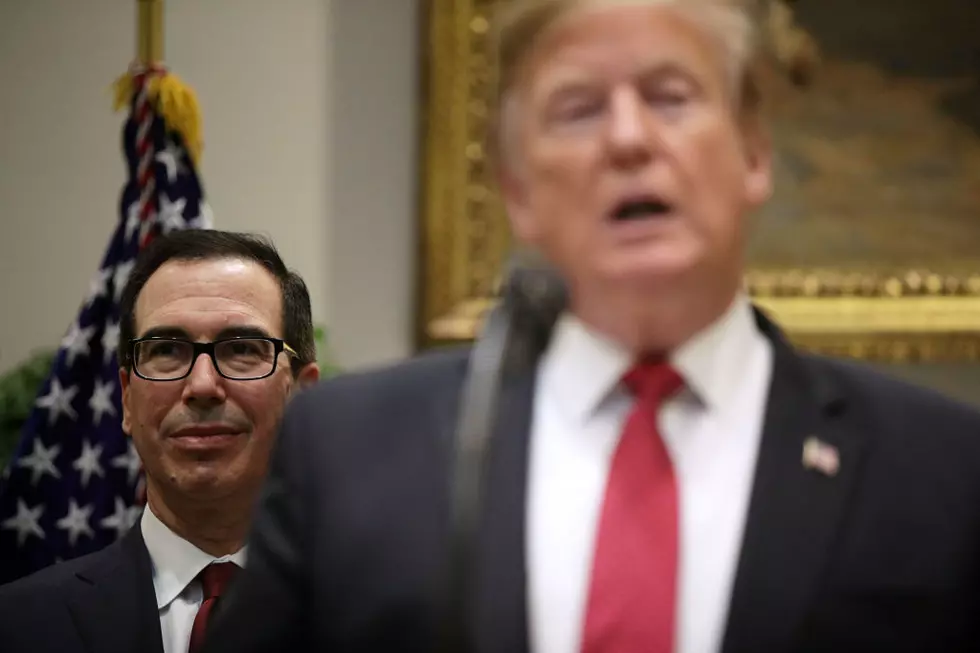 US Announces New Sanctions on Iran After Missile Strikes; Blames Iran for Ukrainian Jetliner Downing
(Photo by Alex Wong/Getty Images)
The Trump administration on Friday announced a new wave of sanctions on Iran following this week's missile strikes by the Islamic Republic on U.S. bases in Iraq.
Secretary of State Mike Pompeo and Treasury Secretary Steven Mnuchin said the new sanctions will target eight senior Iranian officials involved in "destabilizing" activities in the Middle East as well as Tuesday's missile strike, which came in response to the U.S. killing of a senior Iranian general in a drone strike.
Mnuchin said President Donald Trump will issue an executive order imposing sanctions on anyone involved in the Iranian textile, construction, manufacturing or mining sectors.
___________________________________
The U.S. is promising to take "appropriate action" in response to its assessment that an Iranian missile was responsible for downing a Ukrainian jetliner that crashed outside Tehran.
Iran denies that one of its missiles hit a Ukrainian airplane that crashed near Tehran this week, killing all 176 aboard. Western leaders say the plane appeared to have been unintentionally hit by an Iranian surface-to-air missile. The crash came after Iran launched ballistic missiles on two American bases in Iraq in retaliation for the U.S. killing of its top general in a drone strike.
Secretary of State Mike Pompeo said Friday the U.S. believes the plane was likely shot down by an Iranian missile.
(Story by Nasser Karimi, Joseph Krauss and Zeke Miller)