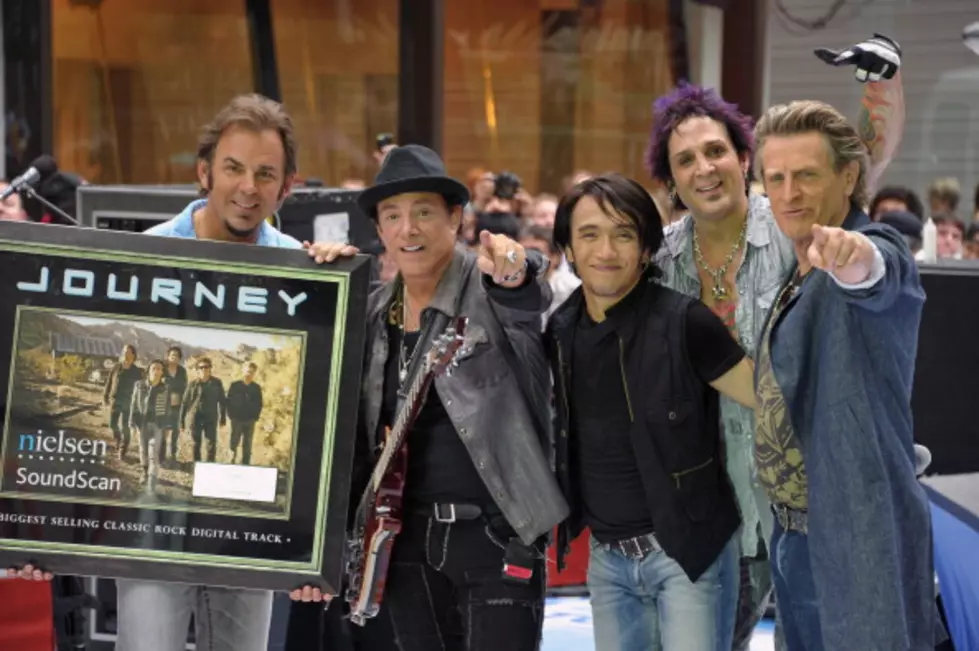 UPDATE: Wake Up and Win With KVKI Thursday, July 5! Meet Our Latest Journey Ticket Winners
Mike Coppola/Getty Images)
Tickets are still available for this show... But aren't free tickets even better?!?! Answer our Facebook trivia question and you could win a pair! Just make sure that you'll be able to pick up the tickets this week at the KVKI studios, 6341 Westport Avenue, Shreveport, LA 71129 between 8am and 5pm. Our studios are not open on Saturdays. We'll announce our winners on the Facebook page, in this post and on air!
What condition did Steve Perry develop that caused him to not be able to tour with the band?
According to the website SongFacts.com, Journey broke up in 1987 and reformed in 1996. Perry developed a degenerative hip condition which prevented the band from touring for their comeback album. Against his wishes, the band went on without him, touring with Augeri instead.
Lisa Salter, Frances Reeves, Tonia Sharp and Jason Falkenberry all knew the answer and they've each won a pair of tickets to the show!