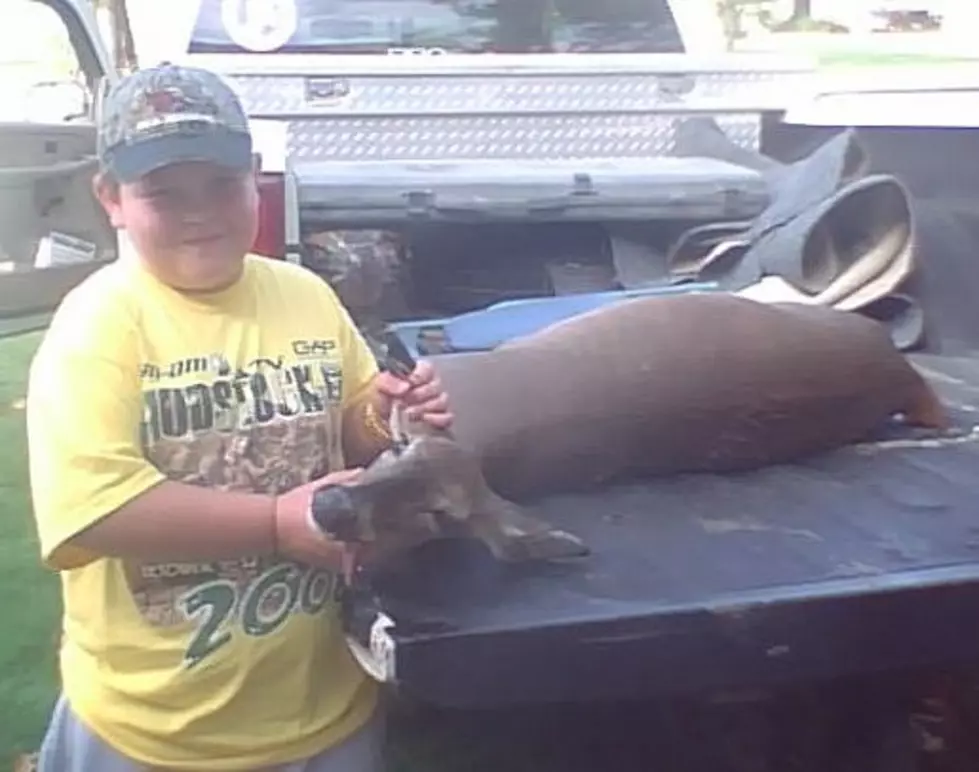 Youth/Military Deer Season For Area 2 Begins October 10
Enter your number to get our free mobile app
If you're into bow hunting for whitetail deer, you certainly don't need me to tell you that archery season begins tomorrow, October 1, but for the kids and Veterans of Area 2 here in Northwest Louisiana, next Saturday, October 10, it's GAME ON for them too!
After a lot of digging through the Louisiana Department of Wildlife and Fisheries 2020-21 Hunting Regulations, I was finally able to discern that Youth/Veterans Deer Season will run for a full week again this year, from October 10 through October 16,  allowing Veterans and parents/guardians of qualified youth hunters, who might normally work on Saturday or Sunday, alternate days to be able to harvest a deer.
And with lots of kids out of school for Fall Break the entire week, beginning Monday, October 12, it's likely that the woods will be full of young, hopeful hunters.
Additionally, youths 17 or younger, can use any legal weapon to harvest a deer during the "Primitive Weapons Season" which for Area 2 runs October 24 through October 30.
Of course, gun season here in Area 2 begins October 31, so by then, the woods will be teeming with hunters and dreams of old Bullwinkle showing up.  See the full schedule below.
Read More: Top 8 Best Bass Fishing Lakes in the Ark-La-Tex