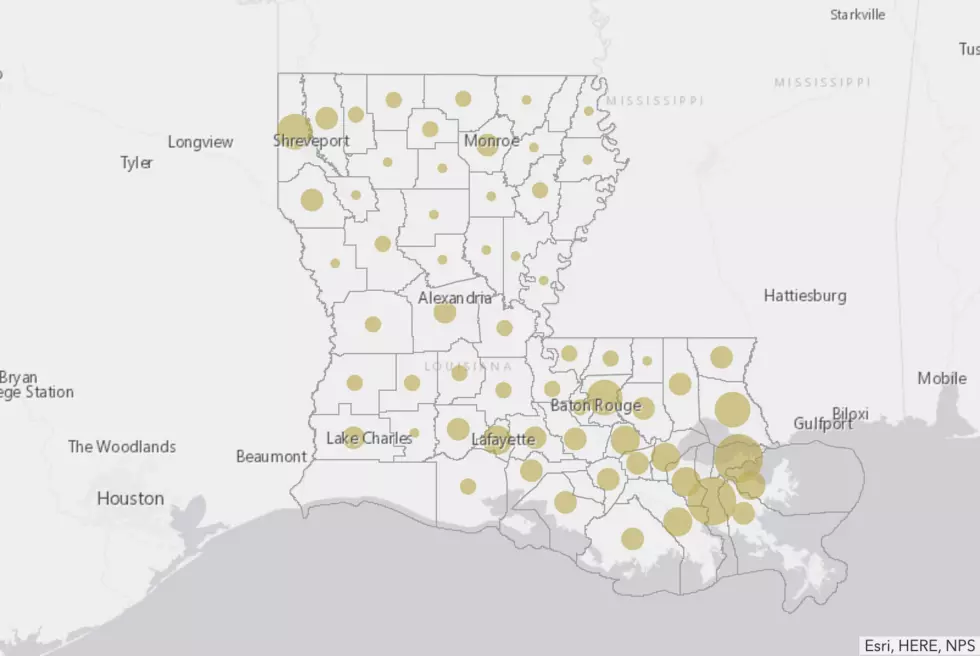 April 10 Louisiana COVID-19 Update
LDH.gov
The Louisiana Department of Health has issued its daily update for April 10, 2020.
There are now 19,253 confirmed cases of coronavirus in Louisiana. 5,159 tests have been completed by state labs and 87,121 tests have been reported by commercial labs. Numbers show that there are 2,054 reported COVID-19 patients currently hospitalized with 479 of them on ventilators. John Hopkins has reported 24,245 recovered cases across the U.S.
There is more widespread representation throughout the state as 63 of the 64 parishes now have at least one confirmed case of COVID-19. The total number of deaths reported due to the coronavirus is now at 755. New Orleans continues to be the hardest-hit area of the state. The next update is due out tomorrow at noon.