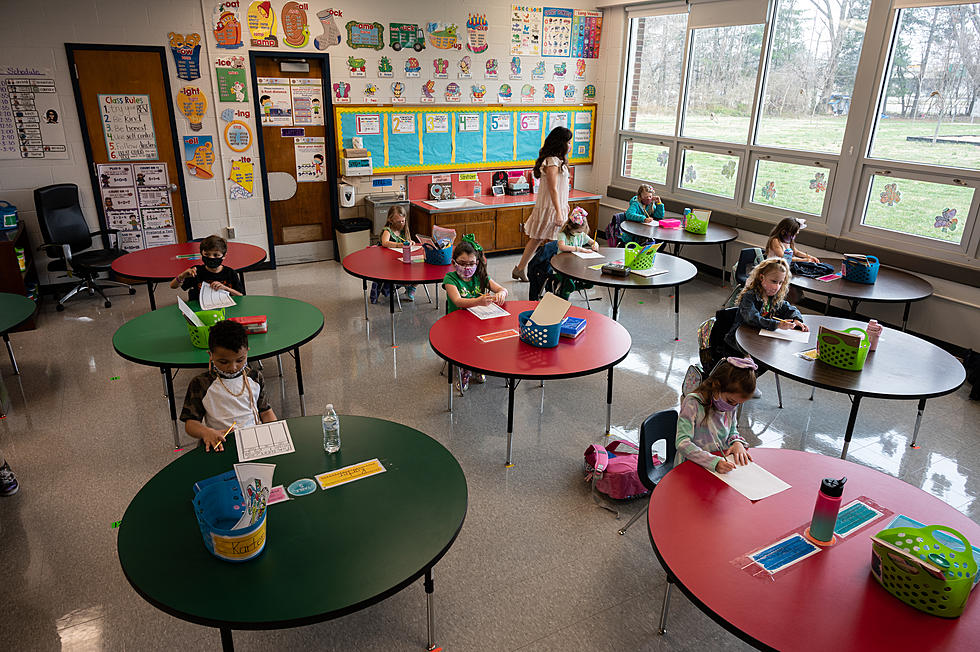 Districts in Shreveport Area with Highest School COVID Cases?
Getty Images
COVID cases are now popping up as classes resume across Louisiana. Jefferson and Orleans Parishes each have more than 200 cases of the virus reported in students. East Baton Rouge has 108 school-related cases while Ascension Parish (just south of Baton Rouge) has 129 school-related cases.
Bienville Parish has 1 to 4 cases reported among faculty, staff and volunteers and 8 student cases.
Bossier Parish has the second highest number in Region 7 with 23 student cases and 7 cases among staffers.
Since school has not started in Caddo Parish yet, no cases are included in the data.
Claiborne Parish has 1-4 cases among staff and students.
DeSoto Parish has the highest numbers in the region with 6 cases among staff and 57 student cases.
No school-related cases are reported yet in Natchitoches Parish.
In Red River Parish, 1 to 4 cases are reported among staff and students.
So far, no school-related cases are reported in Sabine or Webster Parishes.
Click here to see the school data from around the state.
Cases are self-reported by K12 schools currently enrolled in the school reporting system.
More than 850 cases are reported in child care and higher education settings.
See How School Cafeteria Meals Have Changed Over the Past 100 Years
Using government and news reports,
Stacker
has traced the history of cafeteria meals from their inception to the present day, with data from news and government reports. Read on to see how various legal acts, food trends, and budget cuts have changed what kids are getting on their trays.
Movies Made For Less Than $1 Million
These famous films prove that you don't need a lot of money to make a classic.