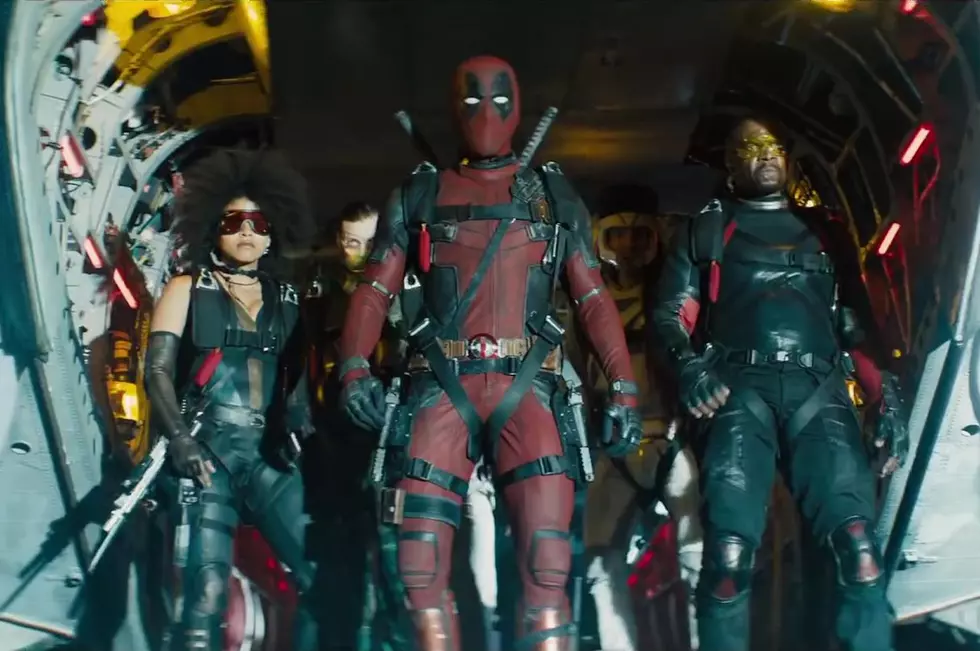 Two New 'Deadpool 2' TV Spots Highlight the X-Force
Fox
Deadpool 2 is gonna give the Merc With a Mouth a bunch of new friends to fight crime with, and he's going to have to learn to play well with others. Two new members of the X-Force get their time to shine in two new TV spots that showcase just how irreverent this movie is going to be. Would we expect any less from Deadpool?
In the first TV spot, new X-Force member Peter doesn't have any superpowers, but that doesn't mean he didn't come prepared with everything he needs to fight crime, especially sunscreen. Don't want to get sunburned while you're trying to fight off bad guys.
The second spot has a few choice kiss-off line readings from returning favorite Negasonic Teenage Warhead, plus Deadpool working a stripper pole. You've been warned.
My most anticipated part of this movie is getting to see a lot of dynamic personalities, volatile superpowers, and a guy named Peter team up and learn to work together to fight off... Josh Brolin. Huh. For some reason that plot sounds oddly familiar.
Here's Deadpool 2's, uh, synopsis:
After surviving a near fatal bovine attack, a disfigured cafeteria chef (Wade Wilson) struggles to fulfill his dream of becoming Mayberry's hottest bartender while also learning to cope with his lost sense of taste. Searching to regain his spice for life, as well as a flux capacitor, Wade must battle ninjas, the yakuza, and a pack of sexually aggressive canines, as he journeys around the world to discover the importance of family, friendship, and flavor - finding a new taste for adventure and earning the coveted coffee mug title of World's Best Lover. It will almost definitely be a reboot.
Deadpool 2 hits theaters May 18.
Gallery – The Dumbest Sequel Titles: