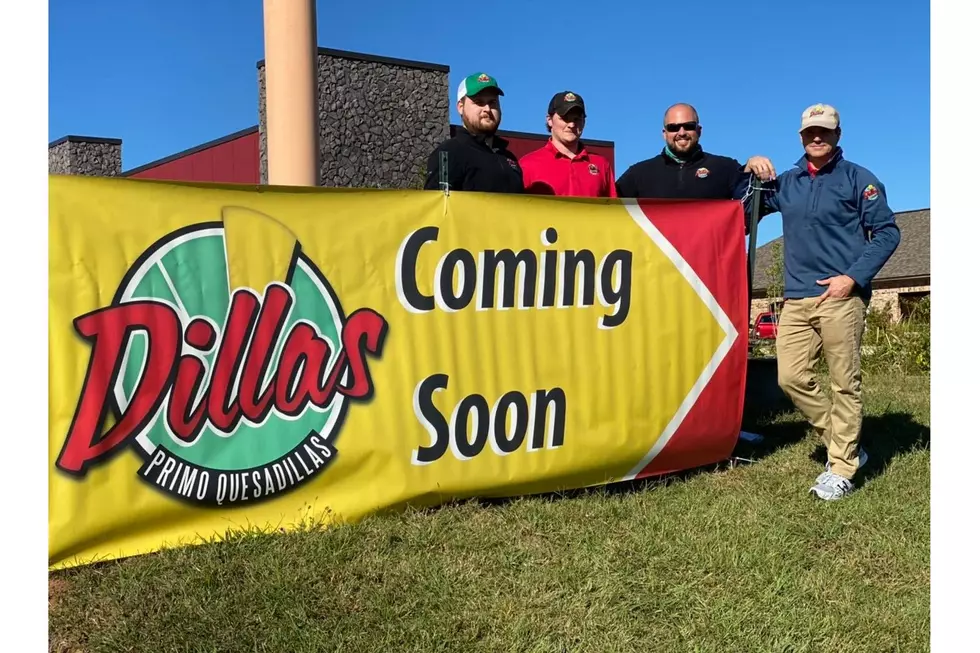 Dillas Announces Second Location in Shreveport
Pete John Facebook
It's no secret, if you need a quick lunch in Shreveport, you go to Dillas Primo Quesadillas on Pierremont. I personally love the Fluffy Dilla because it describes my body type and it is delish. Dillas made their grand debut in Shreveport in November of 2018 and it has become a favorite local spot ever since.
The Tex-Mex fast-casual dining restaurant's menu offers just about any quesadilla concoction you can think of. From portobello mushrooms to slowly smoked meats, such as brisket you can put just about anything in your Dilla.
Dillas Primo Quesadillas aims to feed families that call South Shreveport home, and people who live in Stonewall, Mansfield, and Frierson can drop by for a quick to-go order without having to go all the way "into town".
Dillas will be taking over the old Taco Bueno location that announced their sudden closure in mid-October. Although we don't have an opening date yet, we know that the opening date is "coming soon".
Dillas second address in Shreveport will be 440 E Bert Kouns Industrial Loop, Shreveport, LA 71106
Read More: Top Ten Shreveport-Bossier Restaurants We Miss Most