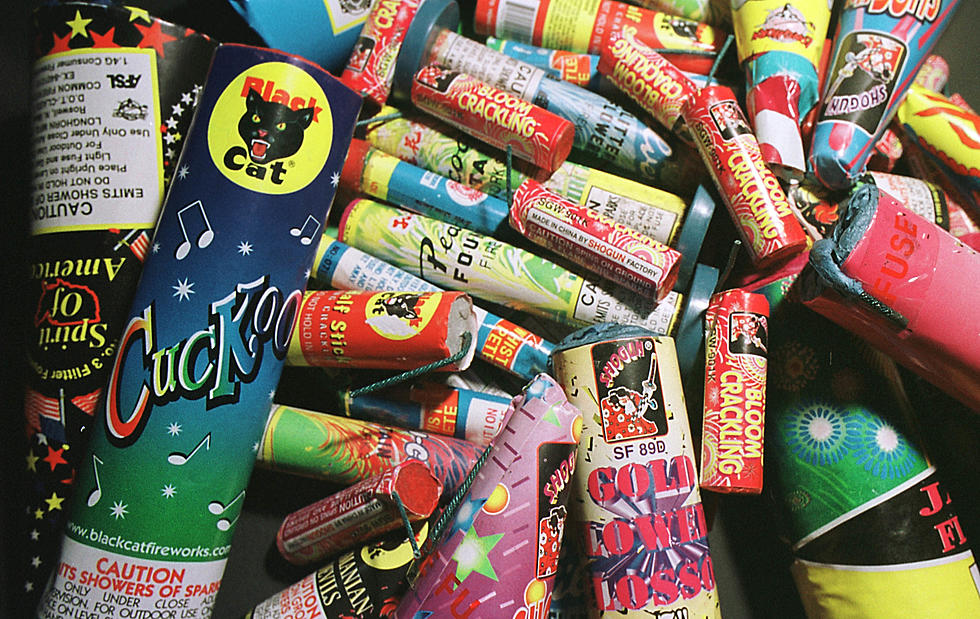 Eye Injuries From Fireworks Nearly Doubled In The U.S.
Michael Smith, Getty Images
The 4th of July holiday is upon us and you know what that means while you are enjoying some good barbecue many of us will be lighting fireworks in the comfort of our own homes.
However, before you light off those firecrackers and roman candles I want you to practice safety first as injuries from the holiday has risen.
Ruptured eyeballs, damaged corneas, and retinas are all injuries suffered from fireworks.
Dr. Diana Seldomridge from the (AAO) further explained in a statement
An average of 800 people a day will go to the emergency room with fireworks-related injuries during the two weeks before and after July Fourth.
Don't become a statistic!  You and your family can practice safety this 4th of July by doing the following
Keep a safe distance from fireworks
Don't pick up duds and misfires
Supervise children closely
Wear protective eyewear
Have a safe 4th of July holiday!