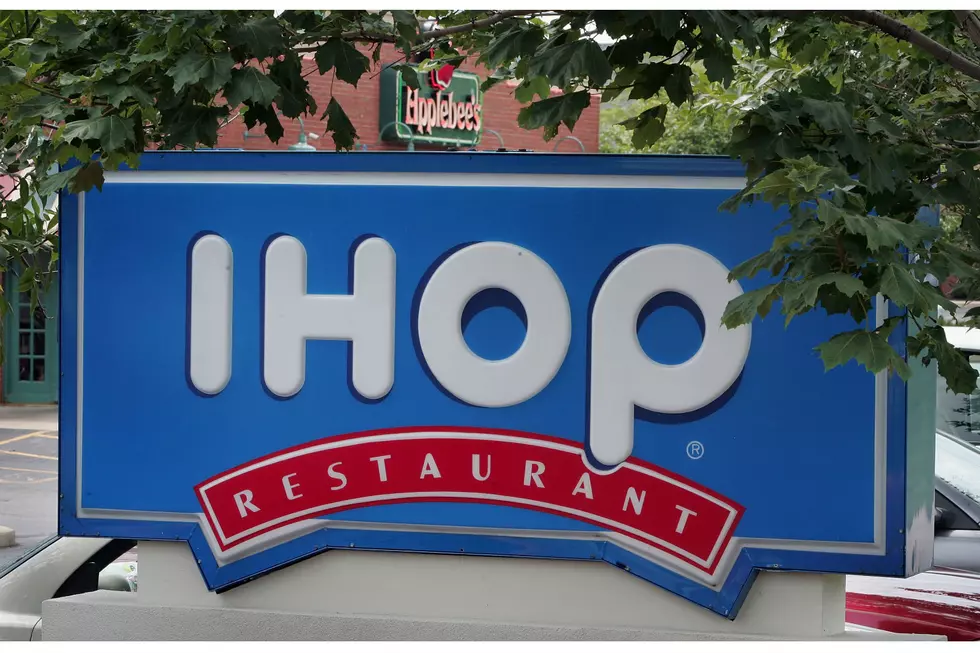 FREE Pancakes Today at IHOP for National Pancake Day
Scott Olson, Getty Images
It's National Pancake Day; well, the one that IHOP celebrates. There's actually another one in September, but this is the one that will score you free pancakes at IHOP.
Until 7:00 tonight, just stop by IHOP and you'll get a FREE short stack of pancakes. Now, this is for dine in customers only.  No strings attached, they're FREE, but they do ask, if you've got it, to make any kind of donation to Children's Miracle Network, Shriner's Hospital for Children or the Leukemia and Lymphoma Society.
Plus, they've got your chance to register to possibly win pancakes for LIFE or any of several other prizes including an IHOP Bike, IHOP scooter, an IHOP Jacket or possibly even a $25 gift card.  Course, there's a lot more, but you get the gist of it.
Just remember, it's only until 7:00 tonight for most locations, but some locations will celebrate until 10:00 tonight.  You'll just need to check with the IHOP you visit for more information.