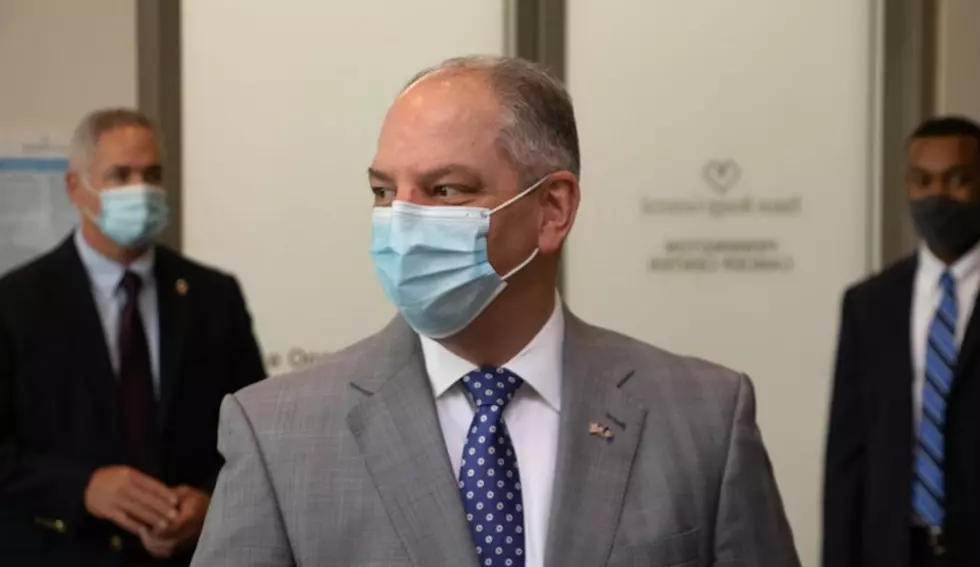 Governor Edwards Calls For Three Days Of Fasting And Prayer
Governor John Bel Edwards, Facebook
Governor Jon Bel Edwards addressed the public in a press conference on Thursday and called for a 3 day period of fasting and prayer for the people of Louisiana. The period will go from July 20th-22nd.
The request comes as Governor Edwards has been speaking with pastors from around the state. He recognized that the "lunch fasting" is a bit of an unusual request, but that it will be a time of reflection and prayer for people in Louisiana. This request comes as COVID-19 cases continue to be problematic throughout the state.
Governor Edwards also announced a new Louisiana Emergency Rental Assistance Program for renters in the state. If you are struggling to pay rent in Louisiana as a result of COVID-19, you can go here to begin the application process.
Seven Crazy Louisiana Town Names Explained