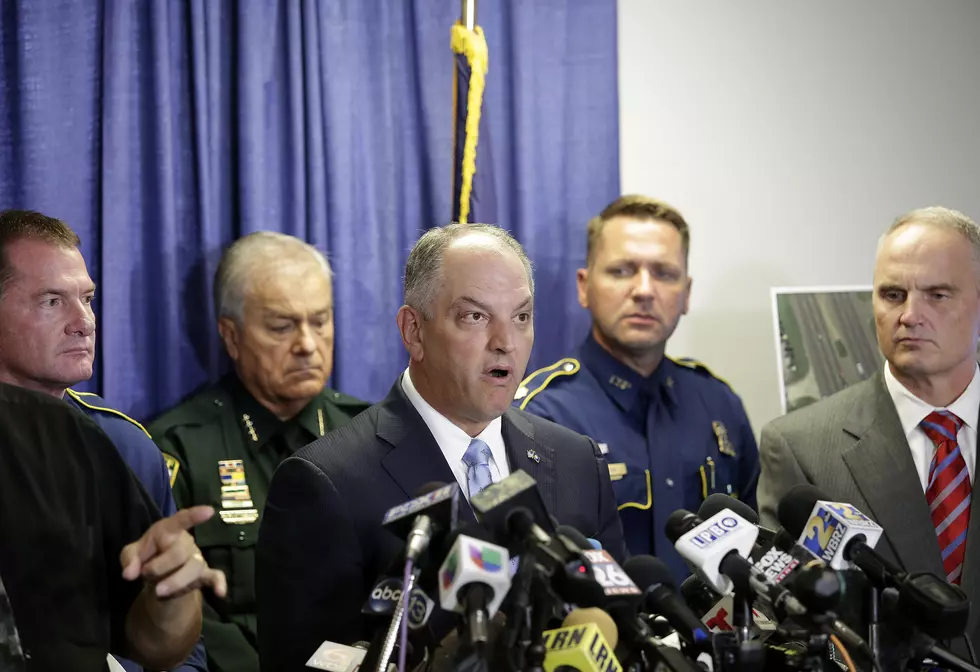 Governor Edwards to Address State Tonight
Joshua Lott/Getty Images
Louisiana Governor John Bel Edwards would like to have a word with you and me. He'll do that via the airwaves of the state's radio and television stations tonight beginning at 7 PM.
According to a spokesperson for the Governor, the main reason for the talk is to answer questions that many Louisiana residents have raised over the course of the pandemic. The Governor is expected to address the state's plans for more testing for the virus as well as the economic impact the pandemic is having on our state.
Governor Edwards will also address concerns about the state's healthcare system and what measures are being considered to aid businesses and employees who have been shuttered or laid off because of the pandemic.
The Governor also plans to address mental health issues that could arise over concerns about the coronavirus and uncertainties in the job and employment market. The Governor will be joined in the mostly empty studios of Louisiana Public Broadcasting in Baton Rouge for tonight's address by health care professionals and others who can add insight to the answers many of us are seeking.
The Governor's hour-long address will be available at gov.la.gov