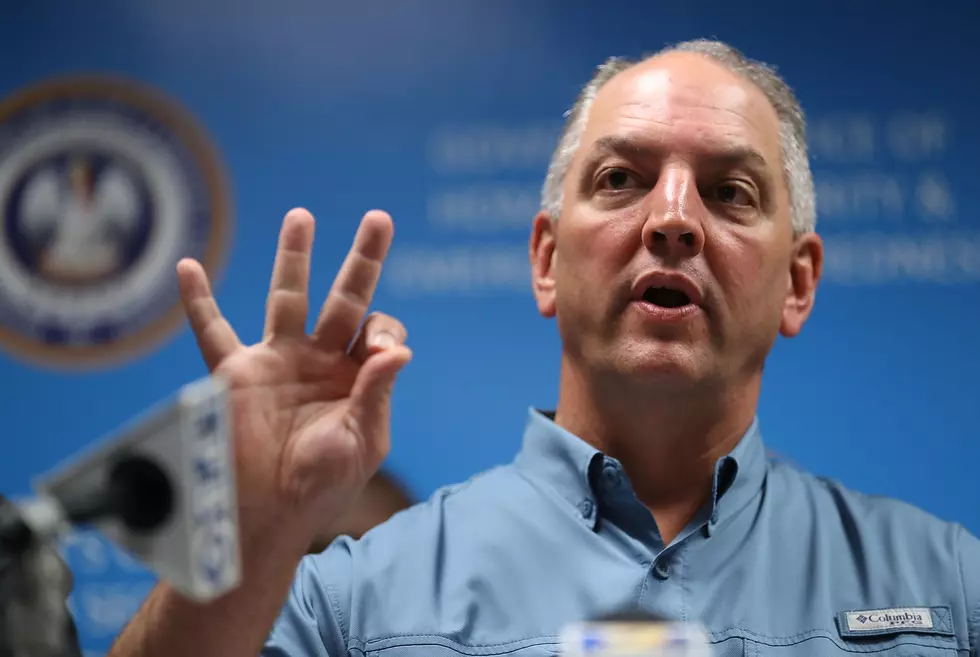 Governor John Bel Edwards Slams Attempts to Undo Stay at Home Order
Photo by Joe Raedle/Getty Images
A legislature petition aiming to undo Louisiana's health emergency and stay at home order. Governor Edwards is not happy about it.
Earlier in the week, as all of you probably know, Governor John Bel Edwards announced a continuation of LA's emergency status and stay at home order through at least May 15th. As you've seen if you've spent any amount of time on social media, not everyone is happy about the restrictions staying in place.
Naturally, there are those in Louisiana politics unhappy about it as well. That has led to a legislative petition to make it's way to Baton Rouge, and John Bel isn't too happy about it.
He says that passing this petition would mean putting Louisianians at risk, and also exclude our state from federal aid. He also says, "Silly is not the right word, it would be profoundly regrettable and unfortunate to a degree that I don't think sensible legislators would entertain the idea,"
That's not all, this week, he went on to say that reversing the order would be, "just completely irresponsible and nonsensical", and that it would make us, "The only state in the nation without an emergency declaration in place for the public health emergency that is COVID-19 when we are the 6th highest state in cases per capita in the country."
MORE: See absolutely chilling photos of empty public spaces worldwide