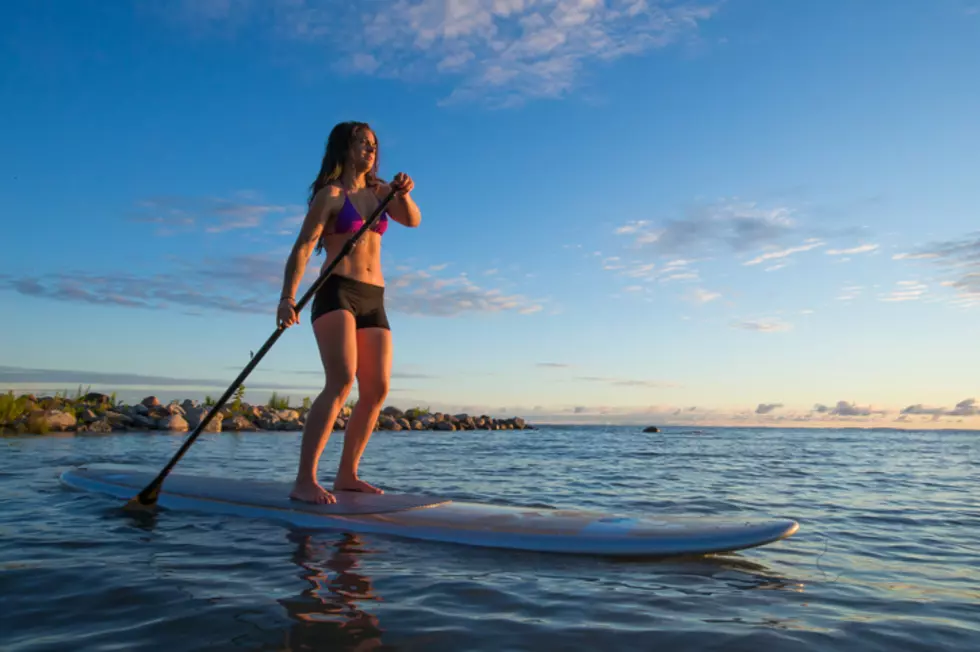 Get Ready for the GREAT 5K and Paddlefest Saturday in Shreveport
GROGL
You can run, walk, paddle, and/or party for a 'Great' cause this Saturday in Shreveport!
GREAT is truly one of the coolest things that I've ever been a part of. As a volunteer, I've witnessed the healing power of horses firsthand. I've watched students with traumatic brain injuries, Down Syndrome, autism, etc... get stronger, both emotionally and physically... and best of all, at least in my humble opinion, I've seen the pure joy it brings!
I could go on and on about the benefits of equine-assisted therapies, but it's something you should see for yourself. I invite you to become a volunteer at Great. I also hope you'll get any loved ones that you think might benefit signed up for GREAT's fall session. Call  318-938-9166 to find out more.
GREAT's mission statement is to, 'Build unlimited opportunities for people with disabilities through therapeutic horsemanship.'  The Arc of Caddo-Bossier has multiple programs, but as you can tell, GREAT is the one that captured my heart. It takes a lot of money to run a facility like GREAT and I know they'd love your support in the form of time or money. That's where you come in!
How do I sign up for the GREAT 5K and Paddlefest Saturday, September 24, 2022, at Fox Creek Farms?
It's easy! Attendees can register online ahead of the event by clicking here. The cost to participate is $40 for the 5K, $40 for the two-mile paddle, or $55 for both. Online registration closes Friday, September 23rd at 5 pm. Paddle participants must wear a lifejacket and are asked to bring their own paddleboard, kayak, or canoe. If you don't have your own paddleboard, etc... you can rent one at the event for $20. The 5K portion of the event will begin at 8 am with the paddle starting at 9 am. You can even track your favorite racer by clicking here.
Following the races, there will be a 'GREAT Post Party,' that will feature food from Sample Farm prepared by Ki' Mexico. There will also be games for the kids and live entertainment from Haley Brooke Music. Tickets for the post-race party are $15. Fox Creek Farms is located at 11958 Ellerbe Road, Shreveport, LA, 71115.
Helpful Links to Learn More About Equine Assisted Therapy:
Using Horses in Therapy with Troubled Teens
Using Horses in Therapy for Individuals with Autism/Asperger's
Using Horses in Therapy for Relationship Issues, Depression, and Anxiety
Using Horses in Therapy for Addiction
Make a Donation to GREAT via PayPal by clicking HERE.
5 Closed Shreveport Businesses That Are Impossible to Forget
The 10 Towns That Suck the Most in Louisiana
This 100+ Year Old Historic Beauty is For Sale in Shreveport