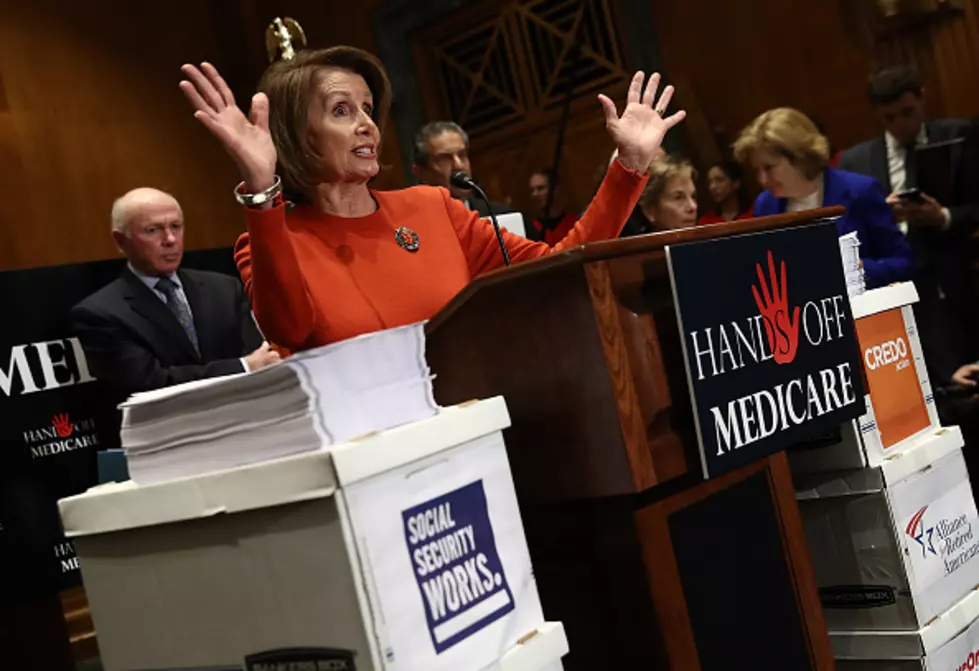 House Dems won't rule out impeachment
Sen. Nancy Pelosi (Photo by Win McNamee/Getty Images)
House Speaker Nancy Pelosi says she won't rule out impeaching President Donald Trump if the Special Counsel, or other investigators, uncover damning evidence linking the president to criminal behavior involving his business or foreign countries. Republican Congressman Clay Higgins says to expect a lot more of that sentiment over the next two years in the lower chamber.
"Who can bring in the most damning witnesses against the president, who can introduce the most well-written articles of impeachment, that's all you are going to hear out of this Democrat-controlled Congress."
The Senate remains controlled by the GOP.
Higgins says he expects the House to have a very different set of legislative priorities for the next two years.
"You are going to see this kind of thing again and again and again, decrease in military spending, increase in domestic spending, and attacks on the President."
It's the first time a new Congress has arrived at a government shutdown, and the Congressional split means any plan to re-open will have to be a bi-partisan agreement. Higgins says Republicans are sticking to their guns over border wall funding.
"We already have seven hundred miles of physical barrier, all we are talking about it 900 miles of enhanced physical barrier."
President Trump says he won't sign any funding that re-opens the government unless it includes 5.7 billion in border wall funding.