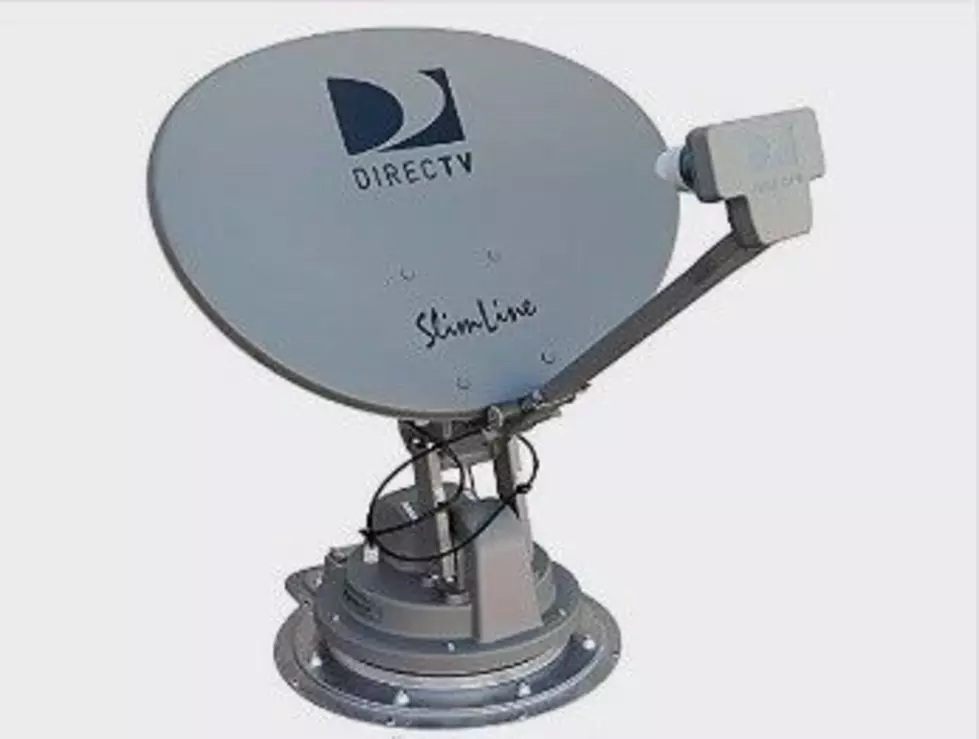 How Much Longer Will Shreveport Be Without FOX on DirecTV?
Amazon.com
I understand that in the scope of "problems" this is certainly a first world issue, but it's still a major issue to me.
Yes, I know we have a terrible crime issue in North Louisiana.
Yes, I know that our country is severely divided at this time.
Those are much larger issues, however, my Sunday afternoons and Monday nights have been ruined for weeks now and I'm beginning to wonder if anyone is minding the store to help bring this issue to resolution.
I'm a DirecTV customer and like the hundreds of thousands of other DirecTV customers who are accustomed to watching television shows like "The Cleaning Lady" or NFL Football on Sundays, I've had about enough of this contract dispute between Mission Broadcasting and DirecTV.
Since Friday, October 21, our local Fox affiliate, KMSS Fox 33 and 24 other Mission Broadcasting television stations in 23 markets across the United States were taken off DirectTV's distribution system when the contract between Mission and DirecTV expired.
On the Mission Broadcasting website, we read:
"We are extremely disappointed to have failed to reach an agreement with DirecTV," said Dennis Thatcher, Mission Broadcasting Inc.'s President.  "We are merely seeking the same fair agreement that we have come to with other cable, satellite, and telco providers for the high-quality programming we provide.  We produce thousands of hours of local news and programming.  We pay our network partners millions of dollars for entertainment programming and live sports.  The cost to do these things has, understandably, gone up significantly—especially live sports rights—and these costs are passed along to us, the station owner.  DirecTV subscribers are caught in the middle, denying them programming they've already paid for.
If you are also a DirecTV customer or customer of DISH or any other satellite or cable provider, you've likely been through a contract dispute like this before.  But this one seems so much different.
DirecTV customers weren't able to watch the Saints game yesterday when they beat the Rams and we won't be able to watch the Thanksgiving Day game when the Cowboys play the Giants.
Something's got to give.  This has gone on for four and a half weeks now. It's certainly cost fans of "The Cleaning Lady" the entire series and now it'll bring on the almost unforgivable crime of denying us the Cowboys game after Thanksgiving lunch.
Are There Any Options To Be Able To Watch Fox Programming Now?
For those caught in the same trap, there are a couple of ways to see Fox programming during the dispute.
I've been told that you can stream Fox on Hulu + Live, YouTube TV and some Tubi subscriptions. You can also stream some programming directly on the Fox app. I noticed that the Fox Sports app did have one NFL game available yesterday, but it wasn't the Saints game so I was uninterested.
And for those with internet speed too slow for streaming, you could go old school and install a conventional antenna. Some are as inexpensive as $20 and relatively simple to install.
Who knows how much longer these companies will be grid-locked, but ultimately its us customers and viewers who suffer, and have paid for programming we're not receiving.
Think DirecTV will cut us a refund check for that? Probably not.
LOOK: Here's where people in every state are moving to most
LOOK: These Are the Richest NFL players
To uncover the richest NFL players,
Stacker
consulted
Celebrity Net Worth
and ranked them by their 2022 net worth, calculated using a proprietary formula.