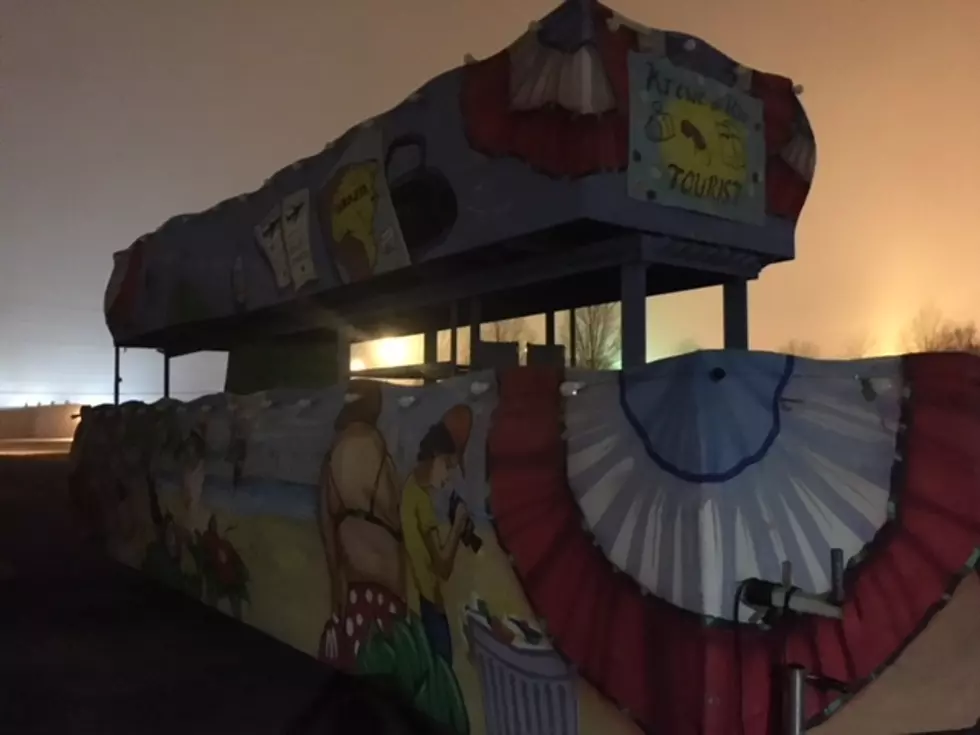 Krewe of Bacchus Parade to Roll Virtually This Mardi Gras
Staff Photo
Talk about the big holiday upheaval. Get out of the way Thanksgiving, move over Christmas, New Year's no, not talking to you yet, we want to discuss Mardi Gras. Well, this is Louisiana and we do have our priorities right? Okay, that's all tongue-in-cheek but we do have news about one of New Orleans' most famous Mardi Gras Parades.
Organizers with the Krewe of Bacchus announced that they will have a Mardi Gras parade this year. It will be held on Valentine's Day, February 14th, and it will roll virtually online instead of through the streets of the Big Easy.
Revelers will be able to follow the parade via an app on their smartphones. The app will allow parade "attendees" to catch throws just like at a real Mardi Gras parade. There will be doubloons, beads, bikes, and more. The throws will "land on your app" and then you can make arrangements to go pick up your bounty in person using "curbside pickup".
I think it's a great idea. No, it's not as cool as being there in person, but in these pandemic times, any reason to celebrate is a good reason to celebrate. Mardi Gras means so much to the spirit of South Louisiana.
To be able to enjoy our heritage and our history, even if it's in the digital realm is a lot better than looking at an empty street wishing there was a parade. Oh, and you'll be able to use your own bathroom too. There's another plus.
Revelers who have the app will also be able to trade their virtual throws with other revelers each Sunday during Carnival Season. By the way, the app is called the Throw Me Something Bacchus and it will be available to install on your smartphone on January 6th. Hmm, I wonder why they picked that day? It's like someone had an epiphany.
Louisiana Restaurants Featured on 'Diners, Drive-Ins & Dives'