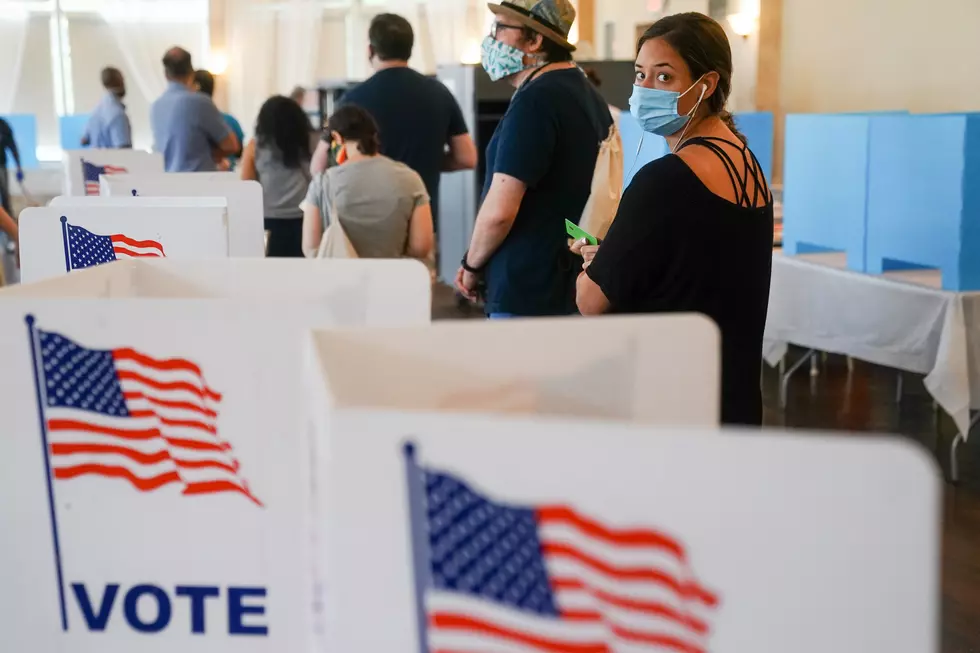 Louisiana Ballot Cheat Sheet for the 2020 Elections
Photo by Elijah Nouvelage/Getty Images
Enter your number to get our free mobile app
It's time to once again exercise your right, and perform your civic duty. Election season is here.
Now this year is very different from any other election we've ever been a part of. We're in a pandemic, and the amount of Early Voting and absentee voting is setting records all over the country. Even here in Louisiana. But many will still be heading to the polls on Tuesday, November 3rd.
Across the state of Louisiana, there will be many different ballot proposals, Amendments, candidates, and millages. Each Parish will be different, every city will be different, and every district will be different. To see your exact sample ballot, check out Geauxvote.com now. Its a great source for sample ballots, polling place info, and anything else you will need to know for election day.
Since we can't list every Sample Ballot from every precinct in the state, here's an overview of the Statewide elections you can vote on:
Donald Trump/Mike Pence (R)
Joe Biden/Kamala D. Harris (D)
Jo Jorgensen/Spike Cohen (L)
Kanye West/Michelle Tidball (Birthday Party)
Alyson Kennedy/Malcolm Jarrett (Socialist Workers Party)
Brian T. Carroll/Amar Patel (American Solidarity Party)
President Boddie/Eric Stoneham (C.U.P.)
Don Blankenship/William Mohr (Constitution Party)
Tom Hoefling/Andy Prior (Independent)
Brock Pierce/Karla Ballard (Independent)
Jade Simmons/Claudeliah Roze (Independent)
Gloria La Riva/Sunil Freeman (Party for Socialism and Liberation)
Bill Hammons/Eric Bodenstab (Unity Party)
Bill Cassidy (Incumbent) (Republican Party)
Adrian Perkins (Democratic Party)
Derrick Edwards (Democratic Party)
David Drew Knight (Democratic Party)
Antoine Pierce (Democratic Party)
Peter Wenstrup (Democratic Party)
Dustin Murphy (Republican Party)
Aaron Sigler (Libertarian Party)
Beryl Billiot (Independent)
John Paul Bourgeois (Independent)
Reno Jean Daret III (Independent)
Xan John (Independent)
M.V. Mendoza (Independent)
Jamar Myers-Montgomery (Independent)
Melinda Mary Price (Independent)
State Constitutional Amendments
Statewide, Parish by Parish, Ballot Proposal
Again, there are various other elections for School Boards, municipal government races, judges, and more. Every single precinct in the state will have a unique ballot, so it's best to see YOUR specific ballot, with the Geauxvote.com resource. They also have a Geauxvote App you can download on your phone.
Read More: Hilarious Street Names in Louisiana