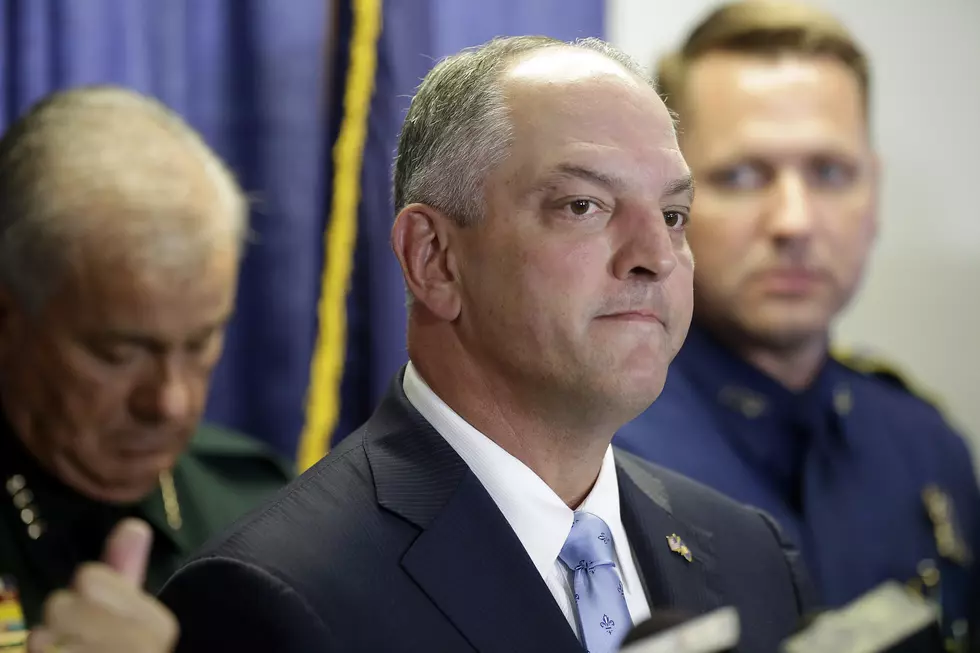 Louisiana Governor Travels to D.C. for COVID Vaccine Summit
Joshua Lott/Getty Images
Several thousand miles away from Louisiana this morning healthcare officials in the United Kingdom began the process of administering an approved vaccine against COVID-19 and the coronavirus. Lawmakers in the U.K. fast-tracked approval of a new drug created and vetted by the Pfizer Corporation. That same vaccine is up for approval by the FDA in this country this week.
Meanwhile, state leaders, such as Louisiana Governor John Bel Edwards are travelling to Washington D.C. today to participate in meetings that will hopefully fast-track the distribution of the coronavirus vaccine in this country and especially Louisiana. The Governor will be joined in our nation's capital by Stacy Hall, Director of The Office of Public Health's Immunization Program.
The Operation Warp Speed Vaccine Summit will also include Governors of other states and the Secretary of Health and Human Services Alex Azar. President Donald Trump is also expected to address the summit. The think tank hopes to work through some of the logistics of how the COVID-19 vaccine will be distributed and to whom the first doses will be administered.
As we mentioned fast-track approval of the Pfizer vaccine is expected to come this week. The next few weeks could also see approvals of other vaccines that are currently wrapping up various trials around the country. Among those potential vaccines is one from Moderna and another from Johnson and Johnson. 
You can watch the summit online. It is scheduled to be streamed this afternoon through The White House Live portal. 
Yesterday, the Louisiana Department of Health's daily COVID-19 update revealed that the state had confirmed an additional 1,010 new cases of the disease. LDH estimates that there are just over 42,600 active cases of coronavirus in the state. 23 additional deaths were blamed on the disease in yesterday's COVID-19 briefing.
Words That Perfectly Describe 2020