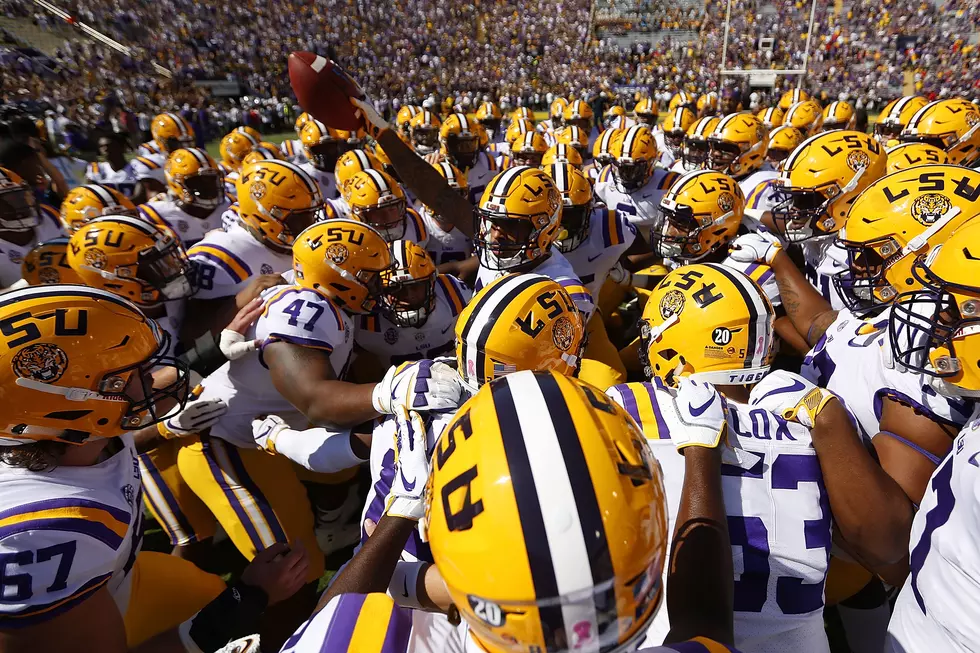 LSU Fans Still Have Time to Buy Fiesta Bowl Tickets
Getty Images
Good news for LSU fans still trying to get their Fiesta Bowl tickets!
On New Years Day, the LSU Tigers will take on UCF in a highly anticipated Fiesta Bowl. This game is intriguing on many levels but none other than the fact that, according to UCF, they were last year's national champions. After posting their second consequential undefeated season, UCF is certainly going to attempt to claim back-to-back "national championships".
For the Tigers fans, time is running out to but tickets to the game are still available. According to LSU, "Tickets will likely be available through the school for at least the next few days for the game against undefeated UCF in Glendale Arizona."
Ticket Operations Assistant Director Brian Broussard says, "If they are looking to go sit with the LSU fans, they can purchase through LSUTix.net, and they can actually select their own seat on our maps."
I think I speak for all of us when I say GEAUX TIGERS.