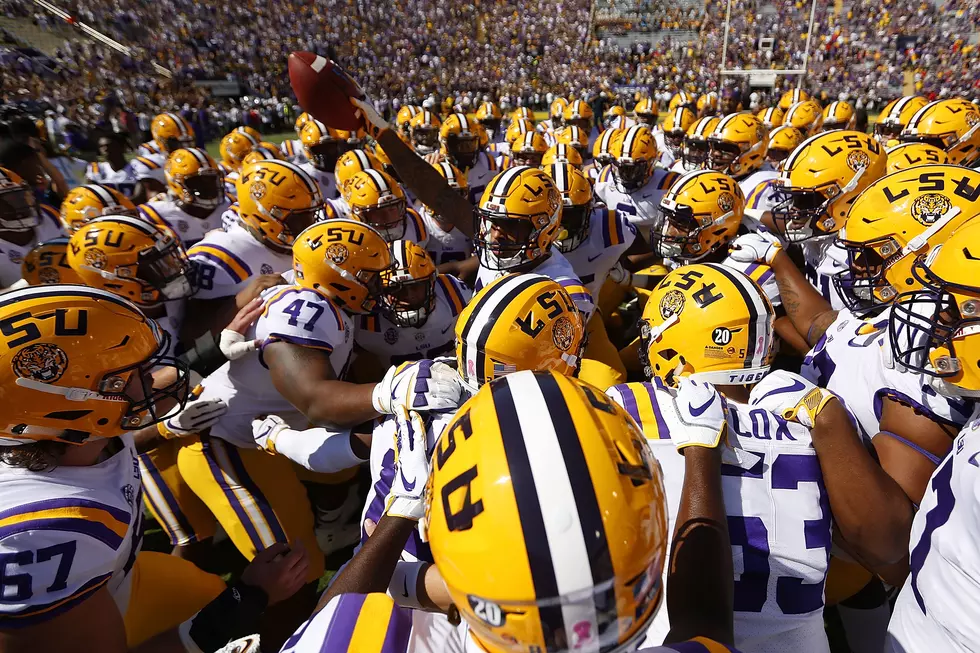 LSU Players Involved in Fatal Shooting Available for Fiesta Bowl
Getty Images
LSU sophomore running back Clyde Edwards-Helaire is with the Tigers in Arizona one week after he and walk-on linebacker Jared Small were involved in a fatal shooting in Baton Rouge.
According to police, the two players mat up with 18-year-old Kobe Johnson to sell an electronic device of some kind. Once they met the buyer, Johnson pulled out a gun from his Silverado. One of the two LSU players pulled out a handgun iof his own and fatally shot Johnson.
BRPD cleared both LSU players and ruled the shooting as justified.
Now, both players have joined the team in Arizona and are 100% cleared to participate in the game.