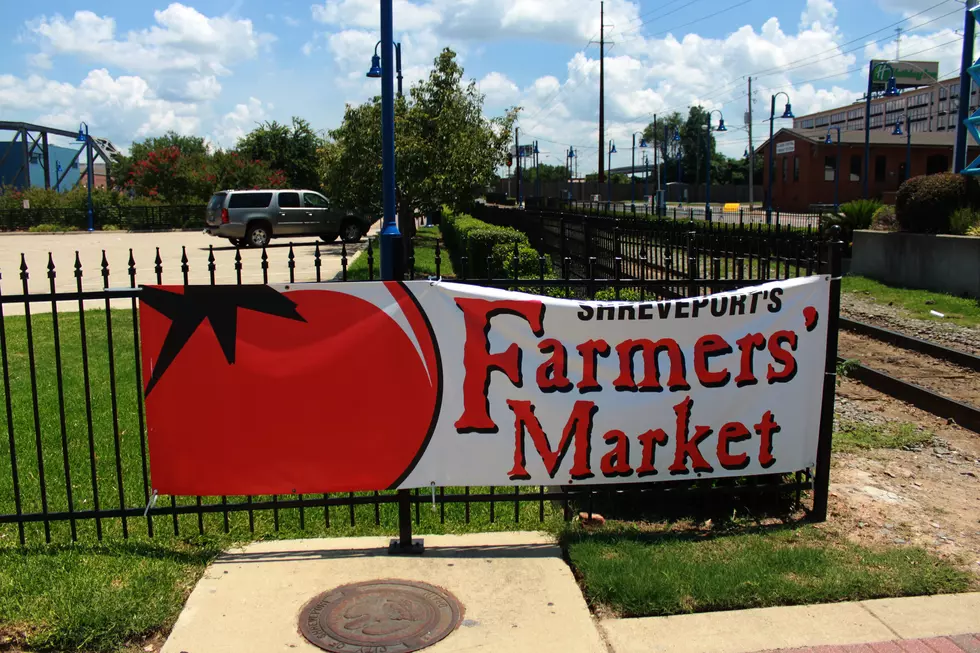 Celebrate National Farmers Market Week This Saturday in Shreveport
This week is National Farmers Market Week (August 7 - 13, 2022) and the Shreveport Farmers Market can't wait to celebrate with you this Saturday in downtown Shreveport's Festival Plaza.
This Saturday, August 13th, you can shop from 75+ vendors, enjoy live music and a cooking demonstration, and receive a free calendar for voting for the Shreveport Farmers' Market in the National Famers Market Celebration.
If you're wondering what makes the Shreveport Farmers' Market different from the rest, it's that first, it's a community service project of the Red River Revel Arts Festival. Second, the Shreveport Farmers' Market is the only USDA-approved market in the area, which means all of its farmers come from within a 100-mile radius with a few grandfathered exceptions.  Third, the Shreveport Farmers' Market is able to accept SNAP (Supplemental Nutrition Assistance Program) benefits. And, thanks to a grant from  Louisiana Healthcare Connections, for the second year in a row, SNAP recipients can double their benefits, up to $20, each Saturday through August 27th. Every little bit helps when you're trying to feed a family!
The Shreveport Farmers' Market is in its 36th season and runs through August 27, 2022, Saturdays from 7:30 am - 12:30 pm in Festival Plaza in downtown Shreveport. Parking and admission are both free and most vendors accept coupons from the Louisiana Farmers' Market Senior Nutrition Program and the WIC Program, as well as SNAP.
Interesting Facts About Shreveport-Bossier
Read More: 10 Commandments of Southern Cooking
Businesses Shreveport's Lost Through the Years