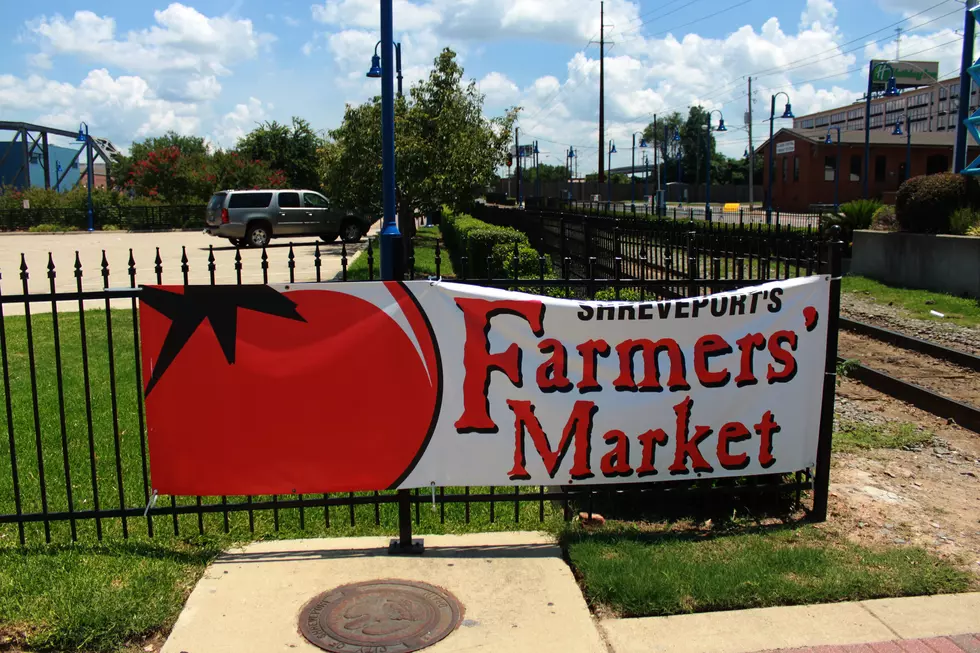 Help the Shreveport Farmers' Market Win Another National Honor
Voting is open now for national recognition and prizes and the Shreveport Farmers' Market needs your help! Last year, our local market came in 12th. But, with what they're doing this year, I think they should receive top honors!
If you're wondering what makes the Shreveport Farmers' Market different it's that first, it's a community service project of the Red River Revel Arts Festival. Second, the Shreveport Farmers' Market is the only USDA-approved market in the area, which means all of their farmers come from within a 100-mile radius with a few grandfathered exceptions.  Third, the Shreveport Farmers' Market is able to accept SNAP (Supplemental Nutrition Assistance Program) benefits and with many parents finally getting the pandemic EBT (P-EBT) cards, it's perfect timing. Why? Thanks to a grant from  Louisiana Healthcare Connections, SNAP recipients can double their benefits, up to $20, each Saturday through August 28th. Every little bit helps when you're trying to feed a family!
Now that I've hopefully sold you on casting a quick and painless online vote, I've gotta be honest. In the interest of full disclosure, I'm on the Red River Revel board and I'm super passionate about what the Shreveport Farmers' Market does for our community. So, without further ado, please click here to vote for the Shreveport Farmers' Market in the American Farmland Trust Farmers Market Coalition's 2021 America's Farmers Market Celebration!
The Shreveport Farmers' Market runs through August 28, 2021, Saturdays from 7:30 am - 12:30 pm in Festival Plaza in downtown Shreveport. Parking and admission are both free and most vendors accept coupons from the Louisiana Farmers' Market Senior Nutrition Program and the WIC Program, as well as SNAP.
New in 2021, the Shreveport Farmers' Market has created a calendar that features recipes from 12 of your favorite local culinary experts utilizing ingredients found at the Shreveport Farmers' Market! Calendars are $15 each and can be purchased at the following locations:
📍 318Art&Garden
📍 The Agora Borealis
📍 Appli-Ks Embroidery & Gifts
📍 Artspace Shreveport
📍 C&C Mercantile & Lighting
📍 Canatella Interiors
📍 Enchanted Garden
📍 The Paper Tulip
Support the Shreveport Farmers' Market and their local partner businesses by purchasing a 2021 calendar!
Interesting Facts About Shreveport-Bossier
Read More: 10 Worst Intersections in Shreveport-Bossier
Businesses Shreveport's Lost Through the Years