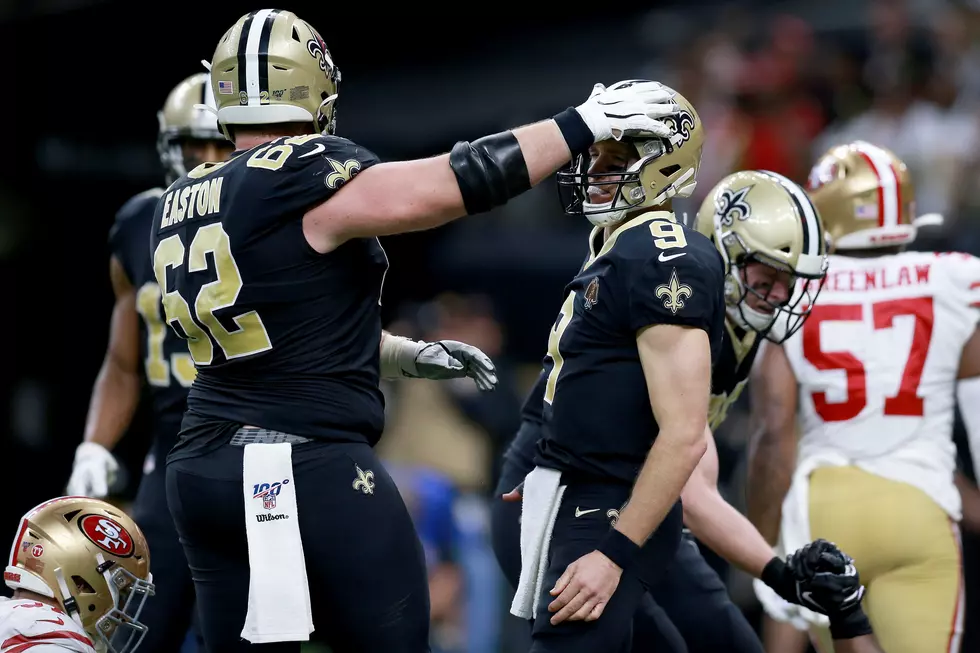 New Orleans Saints Release Nick Easton – Free Up $30 Million In Cap Space In One Week
Getty Images
The New Orleans Saints are making moves to relieve their current cap space issue as they traverse through this pivotal offseason. The latest move comes with the release of offensive lineman, Nick Easton. It follows a restructure of Drew Brees' contract as he considers retirement.
See the information from New Orleans Saints insider @nick_underholl on Twitter below.
You can check out a deeper breakdown on what the Saints' recent moves mean for the team during this offseason via @nick_underhill on Twitter.
It was no secret that the Saints were running into a cap space issue this offseason, especially with Drew Brees knocking on the door of retirement. With many big name players across the NFL potentially on the move, the Saints freeing up all of this space could result in a new star or two playing in the Big Easy.
The New Orleans Saints front office will continue to work diligently throughout the offseason in hopes that strategic efforts in the next few months will pay-off come next season when the playoffs roll back around.
The Best Saints By Numbers 0-9