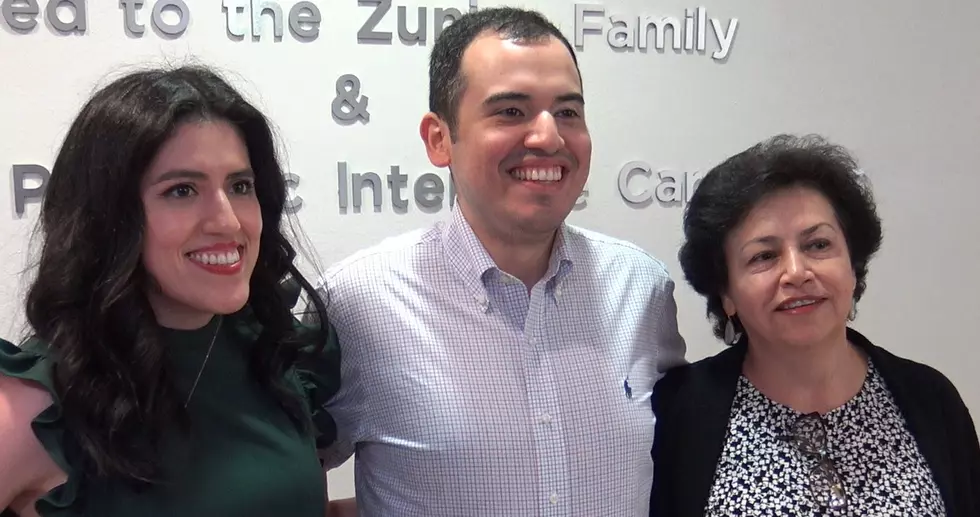 Ochsner LSU Health Shreveport Dedicates New ECMO Center of Excellence
Photo courtesy of Romph & Pou
Ochsner LSU Health Shreveport, LSU Health Shreveport along with the Juan Zuniga Family, officially opened the hospital's new ECMO Center of Excellence located inside the Academic Medical Center on Kings Highway in Shreveport.
ECMO is an acronym for extracorporeal membrane oxygenation.  According to WebMD:
An ECMO machine takes blood from your veins, pumps it outside the body (extracorporeal), removes carbon dioxide, adds oxygen (oxygenation), and returns it to your body. This process takes some of the workload off your heart or lungs or both.

There are two main types of ECMO treatments. Both remove oxygen-starved blood from your veins:
Venovenous (VV) ECMO returns oxygenated blood back to the veins, where it passes through your lungs. Doctors use it when there are problems with your lungs but not your heart.

Venoarterial (VA) ECMO returns blood to the arteries. It doesn't pass through your lungs. Doctors typically use this when there are problems with both your heart and lungs.
You might remember the story from 2017, when Juan Zuniga was shot in the chest outside his family's restaurant on E. King's Highway during a robbery. He spent months in the hospital and was placed on an ECMO machine twice during that time. After Juan's recovery, the Zuniga family made a donation to the hospital, which allowed it to purchase an additional ECMO machine. The machine was delivered shortly before the COVID-19 pandemic, giving Ochsner LSU Health Shreveport an additional piece of equipment to care for COVID-19 patients.
Ochsner LSU Health Shreveport is recognized as a Center of Excellence by the Extracorporeal Life Support Organization (ELSO), which signifies a commitment to exceptional patient care. Hospital leaders and the doctors say this donation gives hope and life to other patients like Juan. 
The Top 14 Colleges & Universities In Louisiana For 2022
The website
WalletHub
has ranked out the Top 14 schools in Louisiana for 2022. Here are the results
12 Big US Cities Smaller Than Shreveport