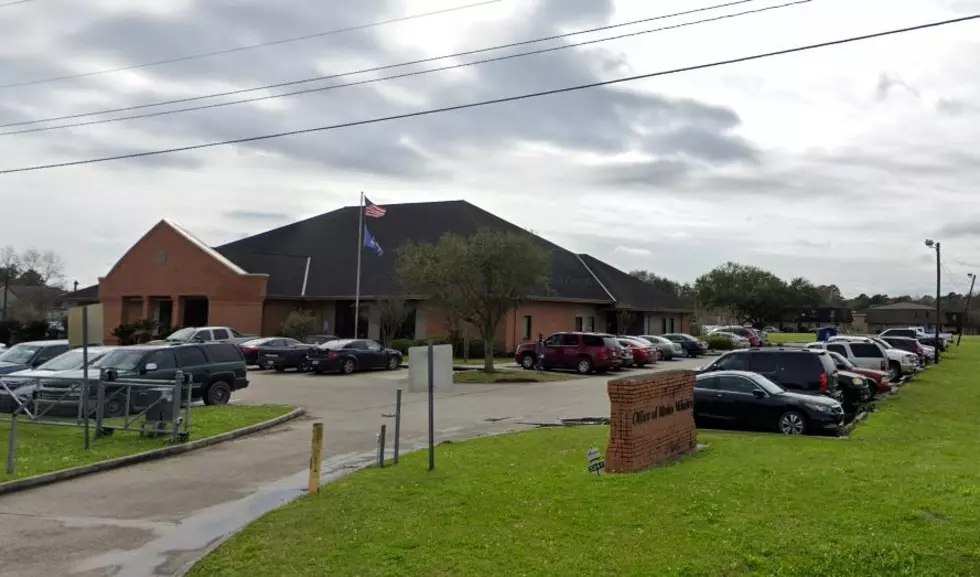 OMV Appointment Only Services Begin Today
Google Maps/Google Streetview
If you've had to deal with the Louisiana Office of Motor Vehicles over the past few months you're probably at your wit's end. No, it's nothing the OMV has done. It's all about viruses. First many of the OMV offices were closed because of a computer glitch. That happened several months ago.
Then we got that other virus, the coronavirus and that shut down many of the in-person dealings of OMV across the state. Fortunately, the computer bug and corona bug weren't happening at the same time and business with the OMV was able to be conducted online in many cases.
However, if you've got business with the Office of Motor Vehicles that can only be handled in person, we've got some limited to good news to share. Beginning today (July 16) seven OMV locations will be open for in-person appointment only service.
KATC Television is reporting that these are the offices that will begin appointment only services today.
· Breaux Bridge
· Marksville (Tuesday-Thursday only)
· Opelousas
· Plaquemine
· Thibodaux
· Vivian
· West Monroe
To set an appointment visit the OMV website and the select Book Appointment. You should see the icon on the home screen of the website. You'll need to have your information handy as you will be asked to input a lot of it online before you can book and confirm your appointment.
Karen St. Germain, the Commissioner of the Office of Motor Vehicles says the appointment process should help her department efficiently process requests from the public while keeping the public and OMV employees safe during the coronavirus pandemic.
South Louisiana's Most Infamous Speed Traps