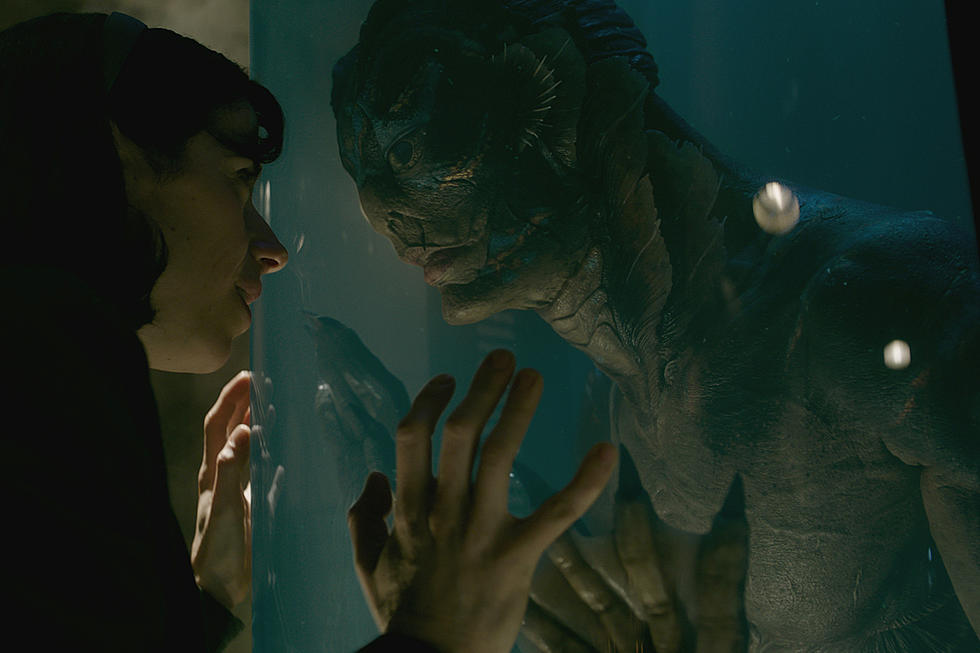 'The Shape of Water' Shockingly Shut Out From Oscars Best Makeup Shortlist
Fox Searchlight
Considering how amazing Doug Jones looks rearing up out of a pool in his elaborate creature suit in The Shape of Water, we all thought that a Best Makeup Oscar would be the surest of sure things. Well, not so, as the shortlist of possible nominees has been announced and Guillermo del Toro's new romance is nowhere to be seen.
Some of the names on the list are expected. Gary Oldman's makeover for Darkest Hour was sure to get a nod, if not a win, and Guardians of the Galaxy Vol. 2 has Gamora and Nebula and Drax, all of whom are aliens with technicolor faces. AND YET David Ayer's Bright, which is already being hailed as the worst movie of 2017 (much like his other recent Oscar nominee, Suicide Squad, was in its year) made the cut, due to, I guess, Joel Edgerton's blue orc face and all the colored contacts every other character wears. And, Ghost in the Shell? I, Tonya?
Here's the shortlist of possible nominees for Best Makeup and Hairstyling:
Bright
Darkest Hour
Ghost in the Shell
Guardians of the Galaxy, Vol. 2
I, Tonya
Victoria & Abdul
Wonder
The Shape of Water's practical effects are nothing short of dazzling, and I can only imagine the Academy's reasoning for not including it on the list means they thought del Toro cast a real fish man in the part. The good news is that The Shape of Water already has so much buzz behind it it's probably got a good chance of catching some nominations in categories genre films usually don't get to see.
Gallery – The Best Movies Posters of 2017: