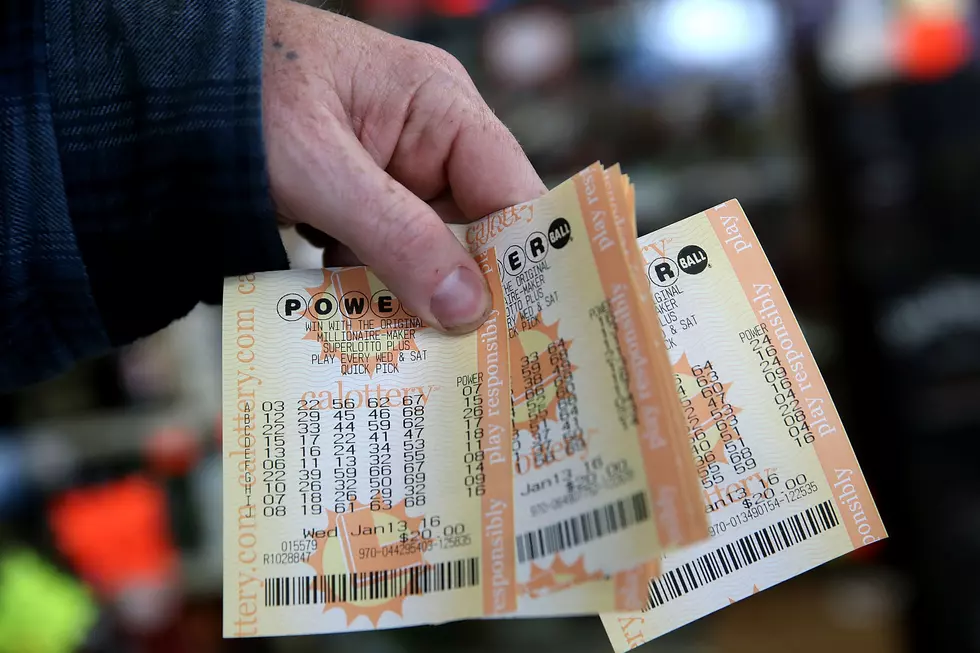 Powerball – No Big Winner Last Night, Jackpot Rising
Justin Sullivan, Getty Images
Those champagne wishes and caviar dreams will have to be put off for at least a few more days for those of us who were banking on a huge Powerball payday from last night's drawing. That's because the fickle finger of fate or the machine that mixes up the ping pong balls did not produce a big money winner in the January 13th drawing.
The Powerball jackpot for last night was an estimated $550 million. It will now rise to an estimated $640 million by the time Powerball game officials draw again on Saturday night. Last night's drawing did produce a $50,000 winner in the state. A ticket sold in Houma at the Cannata's Family Market matched four of the five white-ball numbers and the Powerball.
By the way, the numbers for the Powerball game drawing January 13, 2021, were:
04  19  23  25  49  PB 14  Powerplay x2
Saturday's estimated jackpot when combined with Friday's $750 million estimated jackpot for the Mega Millions game will mean that lottery players will have a chance to win over one billion dollars in lottery games this weekend. Okay, it's unlikely that someone will scoop up the top prize in both games but, like an Atlanta Falcons win in the Super Bowl it could happen, just not in our lifetimes.
Since many of you will be entering agreements with co-workers or friends to "go in on tickets together", we remind you to have your "legal ducks in a row". Make sure that everyone understands how any winnings will be split, who will be responsible for the tickets, and who exactly is included in the group.
Oh, one more thing, the Lotto Game from the Louisiana Lottery now has a jackpot of $2.225 million, since that's not one of the more popular games like Powerball or Mega Millions if you can stand to live on just a couple of million bucks instead of a couple of hundred million bucks, you might want to give that game a try. The game's last winner was an $800,000 ticket sold in Lafayette. Hey, free money is free money, okay well money you spent a dollar for. Good luck!.
READ MORE: 25 Companies You Might Not Know Are Owned by Disney