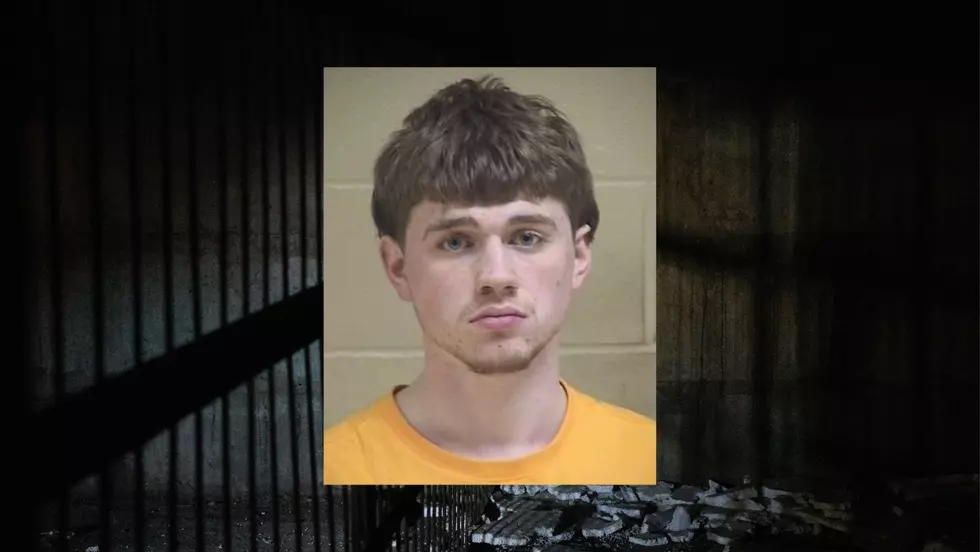 Shreveport Car Chase Ends With K-9 Assisted Arrest
SPD/Canva/Getty Images News
On January 20th, 2023, around 10:45 a.m., Shreveport Police Detectives and Shreveport City Marshals Deputies attempted to conduct a traffic stop in the 1500 block of Ford Street. As officers approached the driver, Caleb Cheatham, placed the vehicle in drive and attempted to flee, striking a Shreveport Police Officer with the vehicle. The Officer was able to evade deadly contact from the vehicle and was unharmed.
The vehicle led officers on a pursuit into Bossier City where it crashed into a parked vehicle. Cheatham and an unknown passenger then fled the vehicle on foot. Cheatham was taken into custody with the assistance of Shreveport Police K-9 "Diesel."
Cheatham was charged with one count of Battery on a Police Officer and one count of Aggravated Flight. Two handguns and one rifle were seized during this investigation.
We want to thank the Shreveport City Marshal's Office, Bossier City Police, the ATF, and of course Diesel for their assistance and hard work.
Cheatham was treated for minor injuries sustained during the incident. The Passenger is still at large.
Due to the laws issued in reference to mugshot releases in the state of Louisiana, we are required to remind that all suspects are innocent until proven guilty.
Missing Children From Louisiana
The search continues for these missing children from Louisiana. Authorities need your help to locate these youngsters.
Shreveport Murders in 2023
Shreveport police are busy fighting violent crime in many local neighborhoods.
What Will New Bossier Casino Look Like?
Foundation Gaming has big plans for the old Diamond Jacks property.