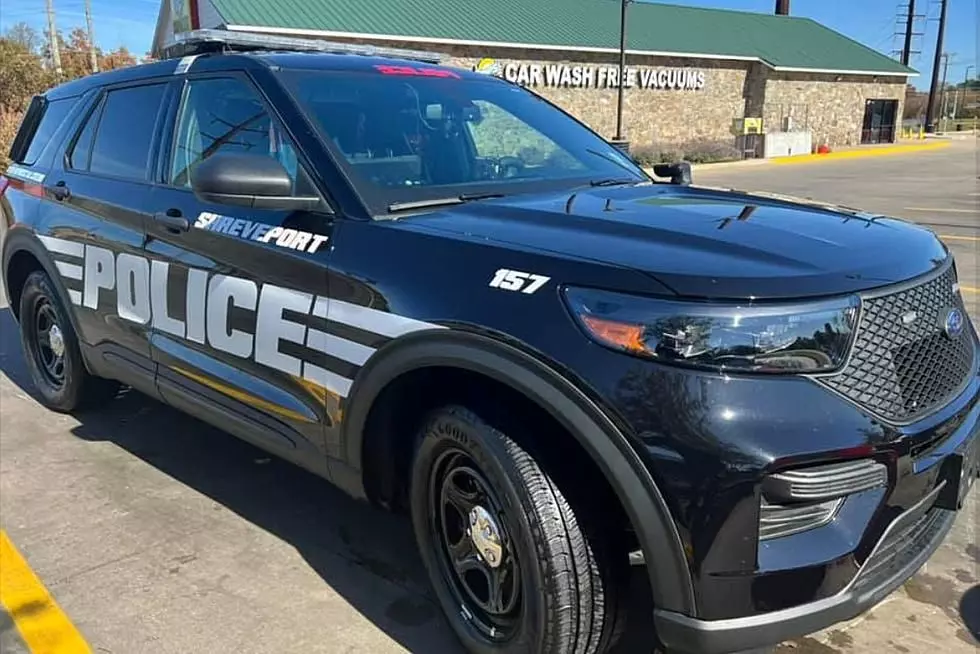 Shreveport Police Department Losing Officers at an Alarming Rate
Courtesy of the Shreveport Police Department Facebook Page
It shouldn't be a surprise to anyone that crime, especially violent crime, is spiking all across the country.  We live in a time where criminals are exalted and police officers are vilified.  The Defund the Police movement has decimated departments across the country, and Shreveport is no exception.
There is a storyline in the Superman comic book series called Bizzaro World. In Bizzaro World, everything is opposite.  Good is bad.. bad is good... sound familiar?  According to Wikipedia:
In the Bizarro World of "Htrae", society is ruled by the Bizarro Code which states "Us do opposite of all Earthly things! Us hate beauty! Us love ugliness! Is big crime to make anything perfect on Bizarro World!"   In one episode, for example, a salesman is doing a brisk trade selling Bizarro bonds: "Guaranteed to lose money for you". Later, the mayor appoints Bizarro #1 to investigate a crime, "Because you are stupider than the entire Bizarro police force put together".  This is intended and taken as a great compliment.
Welcome to Bizzaro World... now, not only are police departments across the country having trouble recruiting new officers, retention is also a huge problem. Current officers are leaving the profession at an alarming rate. Officers are leaving for better paying jobs, entering the private sector, or retiring, or simply getting out.
At yesterday's North Shreveport Business Association's monthly luncheon, Shreveport Police Chief Wayne Smith was giving his monthly update, and commented that his department is now down 145 officers.  The department was down around 130 officers less than a month ago. That's a loss of 15 officers in a month.  This is a disturbing trend.
And this isn't particularly a new problem.  A 2021 survey from the Police Executive Research Forum showed a 45% increase in retirements, and nearly 20% spike in resignations, over the previous year.
A recent article in the Wall Street Journal stated:
Across the country, police chiefs say they are struggling to keep departments fully staffed as resignations increase and hiring gets tougher in a tight labor market. At the same time, officers describe the job as more stressful and less rewarding than it was in the past. As a result, the chiefs say, departments are taking longer to respond to some calls while crimes including homicide are on the rise nationwide.

A survey of nearly 200 police departments last year by the Police Executive Research Forum, a Washington, D.C., think tank, found that the resignation rate per 100 officers was up 18% between April 2020 and March 2021 compared with the prior-year period, while the rate of retirements rose 45%.
First Look: Inside the Amazon Shreveport Fulfillment Center
See Inside the Shreveport, Louisiana Amazon Fulfillment Center
Hottest Neighborhoods in Shreveport Bossier
What subdivisions are the hottest selling in the local area?