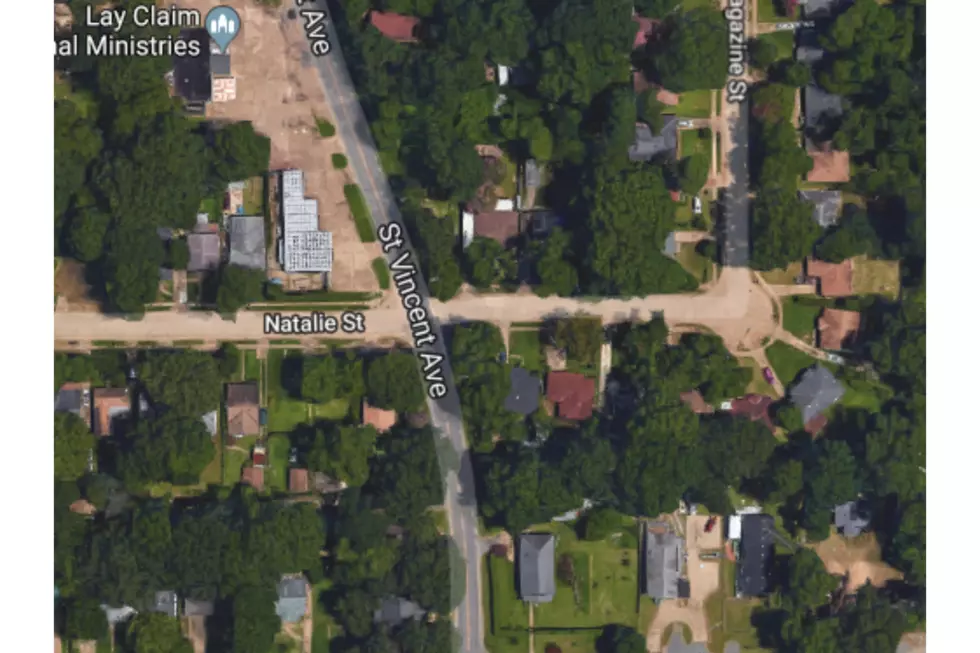 Shreveport Police Officer Shot In Caddo Heights Standoff
Maps.Google.com
A Shreveport Police Officer was shot while responding to a call in the Caddo Heights neighborhood. The altercation took place on Natalie Street, near Magazine Street and St Vincent Ave in Shreveport. Initial reports said the units were responding to "shots fired".
Shreveport Police sources have told us that the officer was shot in the lower arm, and has non-life threatening injuries. Additionally they tell us the suspect is in custody, but the investigation surrounding the shooting is still active. 36-year-old Johnathon Robinson has been arrested after he allegedly shot and killed 27-year-old Rannita "NuNu" Williams live on Facebook. Williams was seen video streaming on the social media platform when a man appeared behind her shouting that "he was gonna make her famous". He then shot her.
Robinson then allegedly barricaded himself inside the home on Natalie Street. He fired several shots at the officers outside. One officer was wounded, suffering a shot to the wrist. The suspect eventually surrendered. Robinson has been charged with 2nd degree murder, felon in possession of a firearm and several other charges.