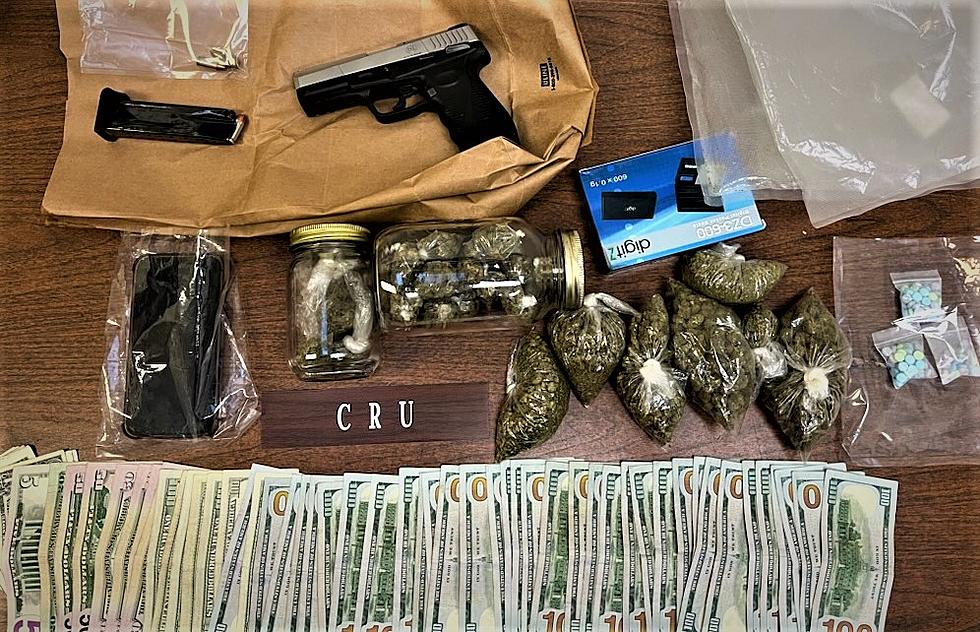 Shreveport Police Traffic Stop Leads to Drugs & Gun Bust
SPD
On March 24th, 2023, around 5:45 p.m. Shreveport Police Community Response Unit members conducted a traffic stop at Hollywood Avenue and Jewella Avenue.
During the traffic stop, officers contacted Myron Lawson (7/16/2000).  Officers found that Lawson was in possession of a firearm and multiple narcotics.
Officers seized a handgun, marijuana packaged for sale, a scale, as well as methamphetamine tablets, and almost 5,000 dollars cash. Lawson was arrested for one count of possession of a firearm with a controlled dangerous substance, one count of a schedule two narcotic with intent to distribute, and one count of possession of a schedule one narcotic with intent to distribute.
Due to Louisiana Law changes that advise that this offense is non-violent we are not permitted to release the offender's mugshot.
Caddo Parish Violent Offenders for March 2023 (Mugshots)
The following mugshots are those who were arrested for violent crimes in the month of March (2023). Those who have not yet been to court are considered innocent until proven guilty.
Louisiana's 3 Year COVID Anniversary: What They Got Wrong