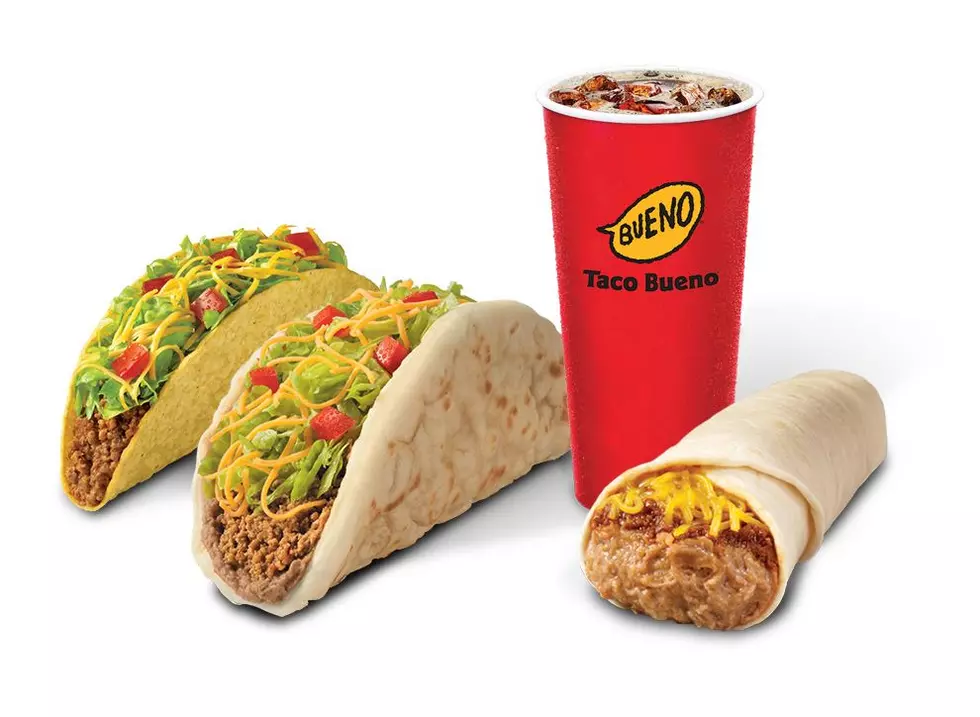 Taco Bueno in Shreveport Announces Immediate Closure
Taco Bueno via Facebook
Sad news today for Buenoheads in the Ark-La-Tex.
The sad truth is that stories like this have become the norm for us in 2020. At first, it was a shock to read about a favorite local business closing their doors here in town, now, it's commonplace. However, that certainly doesn't take away the sting of losing one of our favorites.
Anyone who claims to like tacos here in Shreveport-Bossier, no doubt have spent a lot of time at Taco Bueno. The chain taco restaurant finally arrived in Shreveport just three years ago.
I can remember a short time before it's arrival, seeing the new building being built rather quickly on Bert Kouns near East Ridge. I was always curious about what would eventually call the beautiful building home. You can imagine my delight when word finally spread that it was indeed our very own Taco Bueno location. The chain has 150 locations outside of Shreveport, mainly in our neighboring state of Texas.
Today, Shreveport was hit with yet another business closing up shop after fighting the good fight against COVID-19. Taco Bueno took to Facebook this afternoon to announce that effective immediately, they will be closing their doors for good.
You can read their entire statement below.