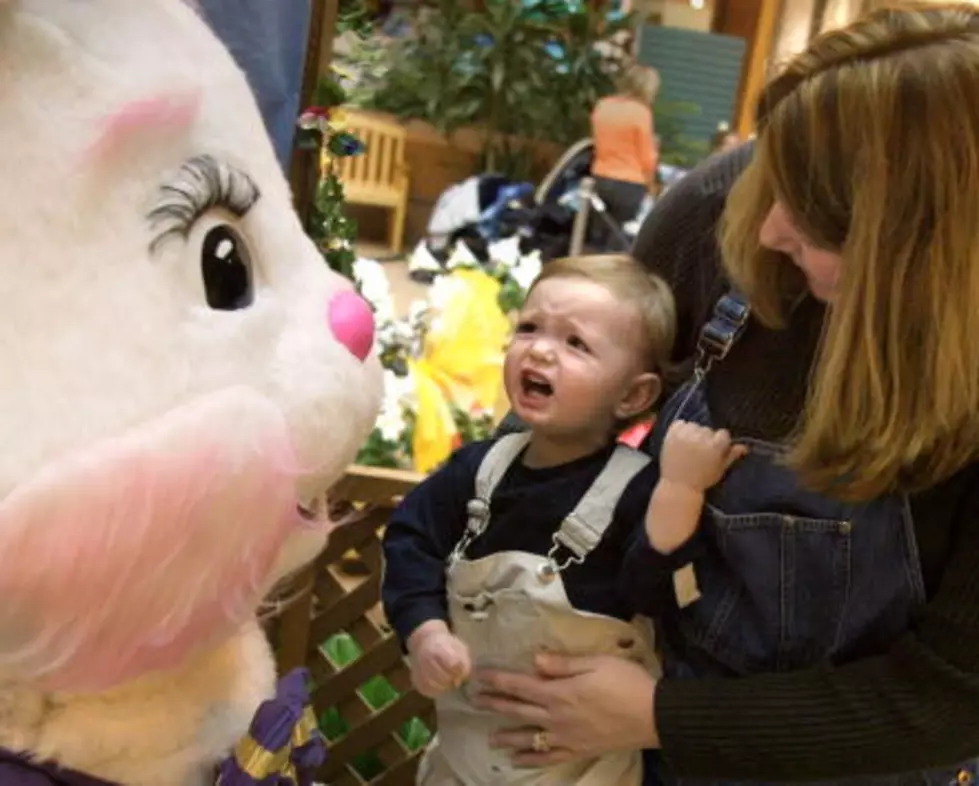 The Easter Bunny Gets Caught In A Fight In A New Jersey Mall [VIDEO]
Getty Images
Well, this is something you just don't see everyday. What happened to make the Easter Bunny so mad?
A brawl between the Easter Bunny and a mall patron started in a New Jersey mall after a little girl fell off the Easter Bunny's lap following a photo-op. Supposedly the father of the little girl got so angry that punches started being thrown and both men engaged in a full fight.
In the video, you can see the guy who was dressed as the iconic figure tearing off his white, fluffy hands and throwing punches while a mall full of bystanders stood by and watched. Can you imagine what the children were thinking? That's awful!
According to nj.com, both men were treated for minor injuries but are still under investigation as to who initiated the argument.
Good grief! Bugs Bunny would be disappointed!