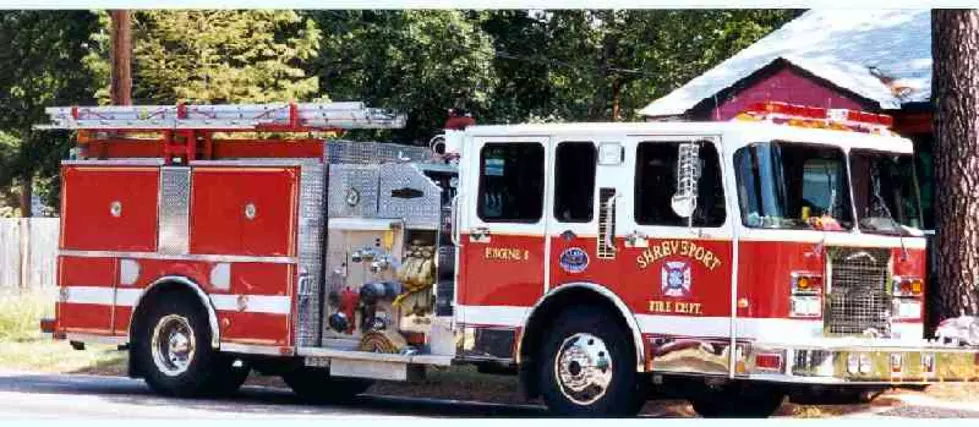 What's the Plan to Deal with Equipment Shortage in Shreveport Fire Dept?
TSM
Shreveport leaders are moving forward with a plan to replace some equipment for the fire department. Councilmembers Tabitha Taylor, Grayson Boucher, and James Green are proposing a plan to by 3 fire engines; a medic unit and other equipment needed by the department. This would cost the city just over $3.2 million dollars. The money would come from the city's operating reserves.
The fire department has been facing serious equipment struggles over the past 4 weeks including two weeks ago when the SFD suffered a rash of equipment breakdowns, including a fire truck engine fire. As a result, the city has had to borrow a truck from Bossier City's department and vehicles from Balentine Ambulance Service.
Baton Rouge has also stepped in to loan Shreveport a fire truck. This equipment shortage has also resulted in some stations to temporarily close, but right now all of the stations are back open.
This measure does have to layover for 2 weeks before final action can come during the August 24th meeting.
Councilman Grayson  Boucher says "With this legislation and it's approval, we will have reduced the over all fleet age tremendously. 6 new engines and 2 used engines with very few miles and pump hours. We are not there yet, but we are at least moving!"
Who Are the Most Powerful Women in Shreveport Bossier?
The 30 Biggest Artists To Play Bossier's Arena Only One Time
Now it's Brookshire Grocery Arena (the nickname has to be The Sack), but it has been known by a few names. CenturyTel Arena, CenturyLink Arena, whatever it was called, it hosted a lot of big musical acts. Here are some of the biggest artists who have only stopped by once.