Justin Bieber Shares Lengthy Tour Message: 'I Have Let My Insecurities Get the Best of Me'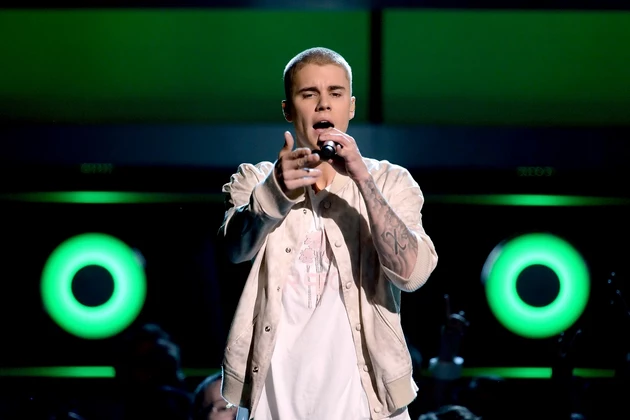 Weeks later, and Justin Bieber is still talking about his cancelled tour—this time, with a surprisingly lengthy, heartfelt statement posted on Instagram.
On Wednesday (August 2), the Purpose singer shared an intimate message with fans on the social media site, revealing his insecurities, fears and hopes for the future.
"I'm so grateful for this journey with all of you.. I'm grateful for the tours but most of all I am grateful I get to go through this life WITH YOU! I have let my insecurities get the best of me at times, I let my broken relationships dictate the way I acted toward people and the way I treated them! I let bitterness, jealousy and fear run my life," he wrote.
"I'm VERY aware I'm never gonna be perfect, and I'm gonna keep making mistakes but what I'm not going to do is let my past dictate my future…What I'm not gonna do is be ashamed of my mistakes," the pop star continued. "I wanna be a man that learns from them and grows from them!! I want you all to know this tour has been unbelievable and has taught me so much about myself.. I am reminded of how blessed I am to have a voice in this world. I've learned the more you appreciate your calling the more you want to protect your calling."
Bieber added that he eventually wants to be a husband and a father, and needs his "heart and soul to be sustainable" in order to achieve that personal goal.
"Me taking this time right now is me saying I want to be SUSTAINABLE.. I want my career to be sustainable, but I also want my mind heart and soul to be sustainable. So that I can be the man I want to be, the husband I eventually want to be and the father I want to be. This message is just an opportunity for you to know my heart, I'm not expecting anyone to understand, but I do want people to have an opportunity to know where I am coming from!"
See his full message on Instagram, below:
Justin Bieber's Best Dance Breaks:
Subscribe to 96.5 KVKI on
Photos From Justin Bieber's Purpose World Tour:

Source:
Justin Bieber Shares Lengthy Tour Message: 'I Have Let My Insecurities Get the Best of Me'