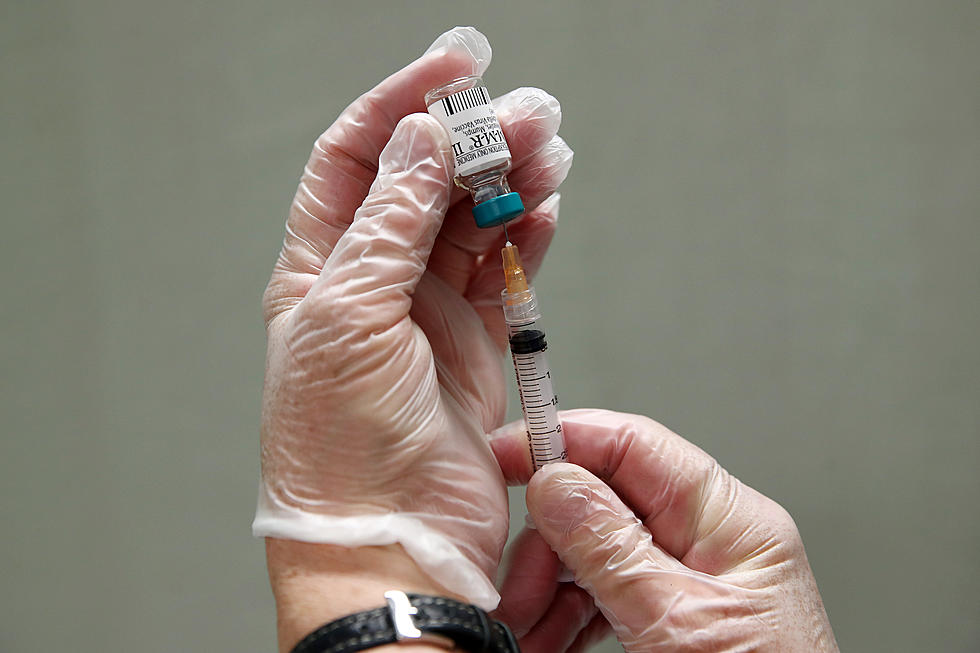 Companies Seeking Emergency Approval For Vaccine On Friday – Doses Could Ship In 24 Hours
Photo by Fiona Goodall/Getty Images
The New York Post is reporting that Pfizer will seek approval from the government for an emergency vaccine on Friday. A representative of the pharmaceutical company says that if approved, millions of doses could be distributed within 24 hours.
You can see the Twitter post from @nypost along with the link to their article below
According to the New York Post, Pfizer and their German partner BioNTech are seeking the emergency government approval for the vaccine that showed 94.5% efficacy during clinical trials.
Health and Human Services Secretary Alex Azar from the company said, "We will ship millions of doses of vaccine within 24 hours of FDA approval".
Vice President Mike Pence was quoted in the article saying, "literally, we could well be a matter of just a few weeks away from a vaccine being available across this country for the most vulnerable among us".
The article also notes that pharmaceutical company Moderna is also expected to file for emergency government approval for their vaccine as well. That vaccine had 95% efficacy.
You can find the whole article from the New York Post here, as there are more details surrounding the vaccines and distribution there.
This is fantastic news for the United States, as it feels like we are closer than ever at having a vaccine for COVID-19 available to the public.
I don't want to get too far ahead of myself with such a sensitive topic for the entire world, but let's keep our fingers crossed that at least one of these vaccines gets the approval necessary to deliver a strong solution to those most vulnerable to COVID-19.
Elected Officials In Louisiana Who Tested Posted For Coronavirus