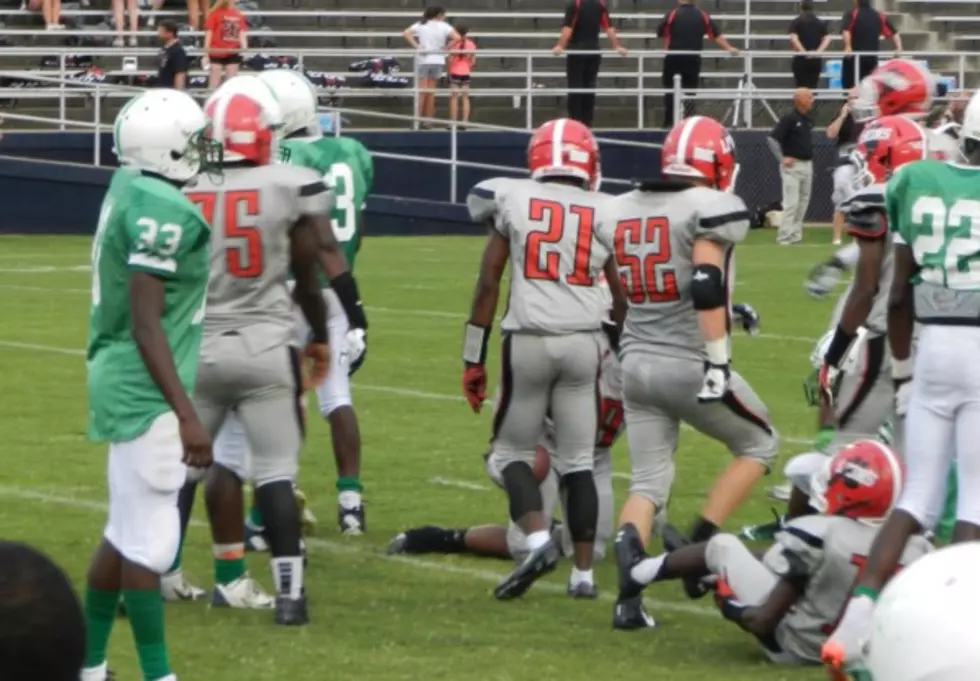 Full Schedule of Week #4 District 1 La. High School Football – UPDATED
Photo by Gary McCoy
Enter your number to get our free mobile app
UPDATE: 7:43 PM Wednesday, October 21 - Due to COVID restrictions for Louisiana High School Football, Airline High has just announced they will have to miss their games this Friday with Haughton and next Friday's game with Parkway.
Haughton has just announced an alternate opponent for this Friday when they take on Ouachita at Haughton at 7:00 pm. There is no word yet on a possible alternate opponent for Haughton's previously scheduled game on October 30 with Southwood, who is also out for 2 weeks due to an outbreak of COVID.
I just can't imagine the troubles that football coaches here in Northwest Louisiana are experiencing these days.
At first they weren't sure if there would even be a football season. Then, with an exceptionally late start, they had to rush to put together a schedule that would mutually benefit their own team, and yet work logistically.
Add to that all the additional complications that COVID brings on and it's a calamity at best.
For example, Bossier High School had to sit out a couple of weeks due to a breakout on the team. Because they had just played Logansport the week previous, Logansport was also benched for two weeks.
This is the first week that both of these teams will resume action. But, in a notice we received yesterday, Southwood High School is now battling COVID and will miss this week's game with Natchitoches Central and next week's game with Haughton.
Because Southwood had just played Airline last week, we're waiting to see if this will cause Airline to miss a couple of weeks. We've had no official word at this writing, but we'll be sure to pass along any information if/when we get it.
Suffice to say, releasing a complete schedule is tentative at best. Who knows what tomorrow might bring?
However, to the best of our research, here's the full schedule of this week's games, including two games slated for tonight, in District 1 of Northwest Louisiana.
| | | |
| --- | --- | --- |
| C.E. Byrd | 10/22/2020 7:00:00 PM | Parkway |
| Evangel Christian | 10/22/2020 7:00:00 PM | Woodlawn |
| | | |
| Airline | 10/23/2020 7:00:00 PM | Haughton |
| Benton | 10/23/2020 7:00:00 PM | Captain Shreve |
| Huntington | 10/23/2020 7:00:00 PM | Bastrop |
| Minden | 10/23/2020 7:00:00 PM | North DeSoto |
| Northwood | 10/23/2020 7:00:00 PM | Booker T. Washington |
| Bossier | 10/23/2020 7:00:00 PM | North Webster |
| Loyola Prep | 10/23/2020 7:00:00 PM | Green Oaks |
| Mansfield | 10/23/2020 7:00:00 PM | Jonesboro-Hodge |
| Calvary Baptist | 10/23/2020 7:00:00 PM | Magnolia School of Excellence |
| Haynesville | 10/23/2020 7:00:00 PM | Arcadia |
| Homer | 10/23/2020 7:00:00 PM | Ringgold |
| Plain Dealing | 10/23/2020 7:00:00 PM | Lincoln Preparatory School |
Superdome Sponsor Suggestions