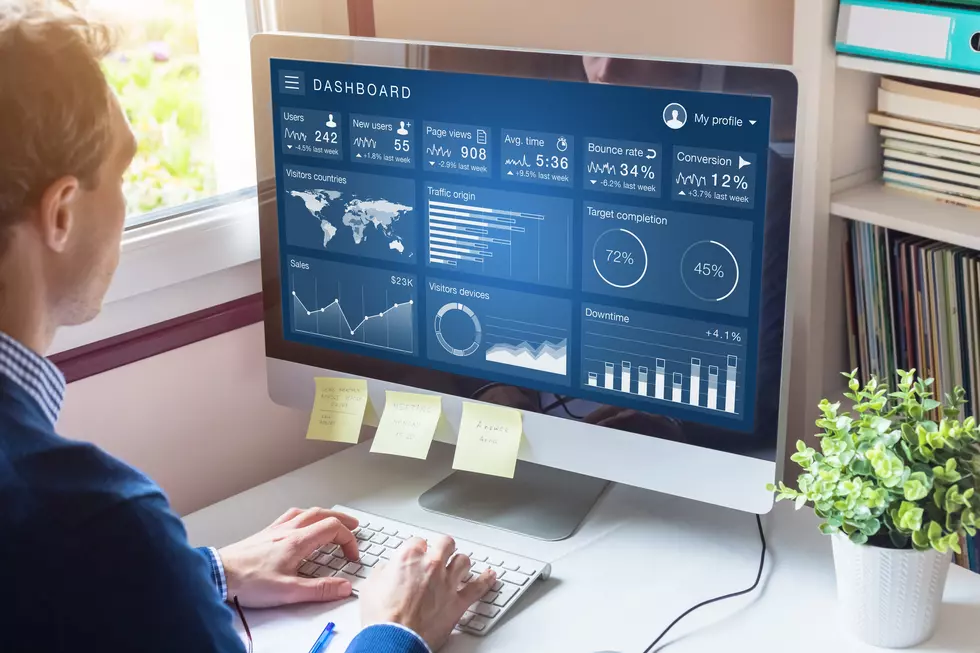 Rural Louisiana to Get High Speed Internet; Is it True?
Getty Images/iStockphoto
If you live in one of the incredibly many rural areas of Louisiana, you know exactly why so many others complain about their snail slow internet speed, if they have internet at all.
According to broadbandnow.com, Louisiana ranks 33rd in the United States for broadband access.  Of course, the flip side of that coin is that we don't live in the 17 states who actually have it worse than we do.
However, for those who can only get a moderate internet connection through Hughes Net or another satellite provider or phone network, we don't know what it's like to watch streaming television. (Course, we've all seen that blockbuster thriller "Buffering")
It's also a hindrance to anyone in these areas who might have a child forced into online education like was the case at the height of the pandemic, and the closest high speed they can get is at the McDonald's 15 miles away. No; we have pleaded for answers for decades.
Several Officials Keep Saying That Help Is On The Way
In a report from wbrz.com we see that Governor John Bel Edwards made an announcement Wednesday at the Broadband Solutions Summit, that Louisiana was set to receive another $35 million in federal funds to provide broadband to underserved areas.
Edwards says this means that over the next two years, another 15,000 Louisiana homes and businesses will get faster, more affordable, internet connectivity.
Edwards continued by saying, "In 2019, we set a goal to close Louisiana's digital divide by 2029, and this announcement is another step in the right direction."
Supposedly, This Is The Second Round Of Payment
If you recall, back in July, Edwards made the announcement that Louisiana was set to receive the first wave of federal funding totaling $130 million to provide broadband to more than 66,000 households and small businesses in 50 Louisiana parishes.
Reading an article on sports.yahoo.com, I found it interesting that this new GUMBO grant money would be going to 10 new parishes, including Vernon and LaSalle, that weren't included in the first grant.
This Leaves Me Somewhat Perplexed
Therein lie my questions. Have we already received the funds? If so, what specific areas are being upgraded first?  Has the work begun? Do these people know how to locate the Northern parishes of Louisiana? What are the specific plans and a timetable for broadband to the rural areas of Caddo, Bossier, Webster and Desoto parishes?
So far, when you add these two waves of federal payment using simple math, I'm seeing a total of $165 million for broadband internet connection to a total of 81,000 homes and businesses.  And even the Governor himself said that the "big dollars are yet to come" and believes Louisiana could receive a total of $1 billion to expand broadband access in the state.
Yet, I honestly can't identify one single person who's internet has been upgraded to broadband due to these funds.
Maybe I'm just getting the wagon ahead of the mule, but if we're going to keep bragging that the money's coming, we'd all love to know exactly who's going to see benefit from it first.
10 Movie Remakes That Were Better Than The Original
Sometimes, a reboot of a movie turns out to be an improvement on the one before it. Here are 10 movies whose remakes were better than the original film.
LOOK: These Are the 50 biggest retailers in America