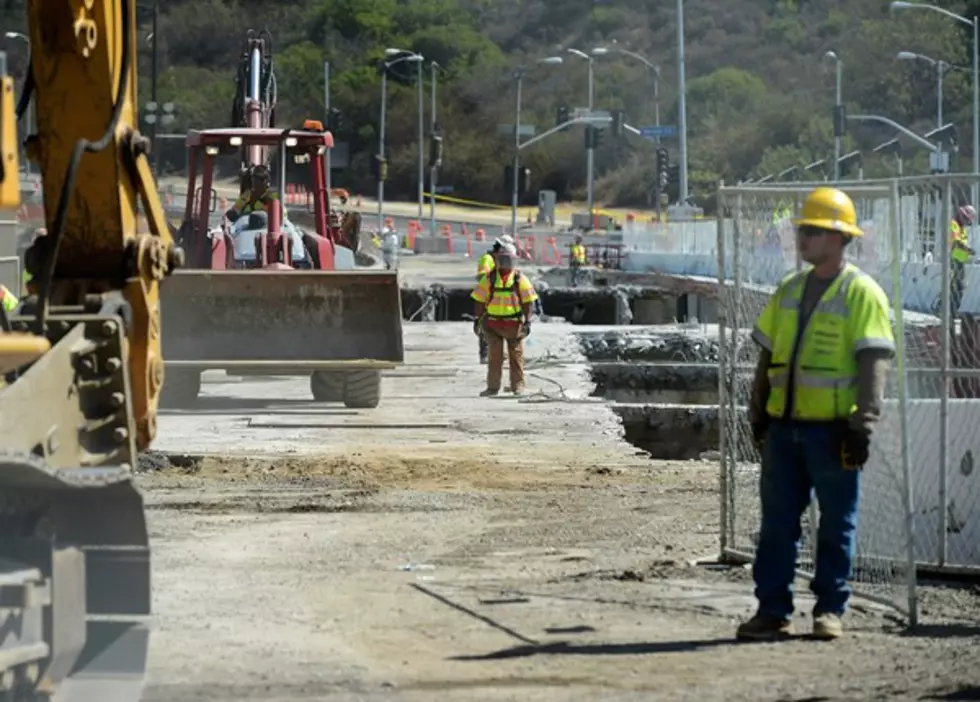 Hwy 171 Road Closures Continue This Week in Keithville
Photo by Kevork Dejansezian /Getty Images
Enter your number to get our free mobile app
Sunday, January 17, I was traveling through Keithville and noticed that the construction on Highway 171 at the railroad bridge near Keithville Elementary/Middle School is continuing this week causing some pretty significant traffic woes in that area; especially for parents trying to drop off their kids at the school.
Thankfully, today, being a holiday, the closure wasn't too bad an issue, but the work does continue tomorrow and on into next week according to the Louisiana Department of Transportation and Development.
According to the DOTD, the intermittent road closures on US 171 (Mansfield Road) at the Union Pacific railroad overpass in Keithville are necessary to allow Union Pacific Railroad crews to make repairs to the RR overpass.
This road closures are located just north of Keithville Elementary/Middle School.
The revised closure schedule is as follows:
Monday, January 18th from 8:00 a.m. to 12:00 p.m. – southbound lanes closed
Tuesday, January 19th from 3:30 a.m. to 12:00 p.m. – northbound lanes closed
Tuesday, January 26th, Wednesday, January 27th, Thursday, January 28th, and Friday, January 29th from 3:30 a.m. to 12:00 p.m. – southbound lanes closed
Alternate route: Total road closure. All vehicles will need to detour. Signage will be in place to direct motorists.
This work will be performed WEATHER PERMITTING.
DOTD appreciates your patience and reminds you to please drive with caution through the construction site and be on the lookout for work crews and their equipment.
Area residents should exercise caution when driving, walking, or biking near an active construction zone.
Read More: WHAT STATES DO TRUCKERS SAY HAVE THE WORST DRIVERS?