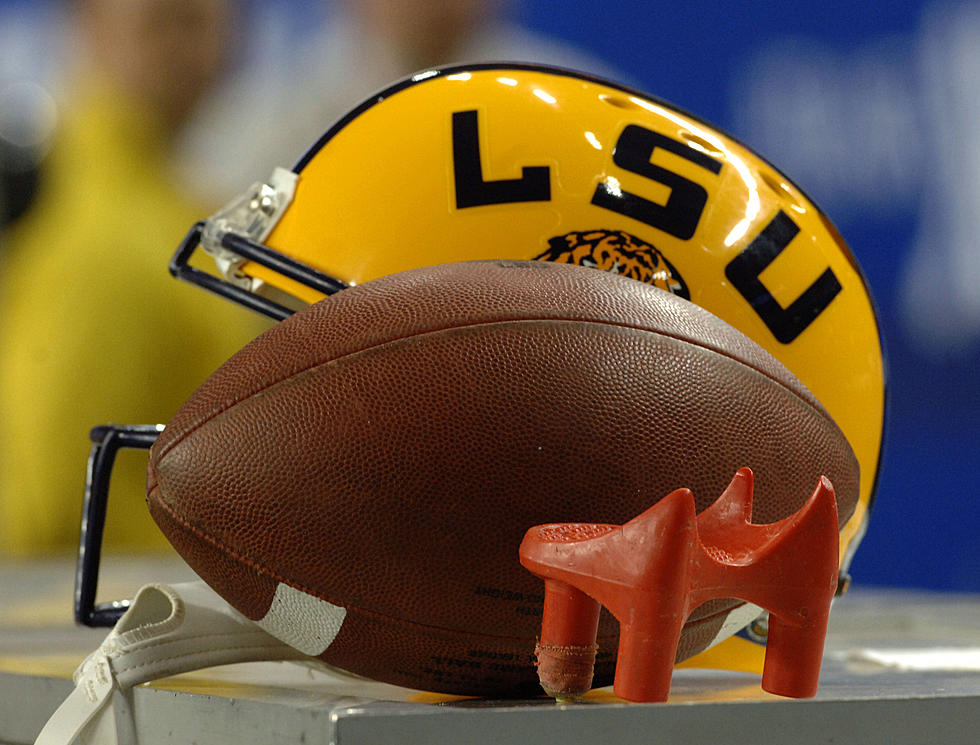 LSU-Texas tickets a hot commodity
(Photo by A. Messerschmidt/Getty Images)
LSU-Texas is the hottest selling game of the year according to StubHub, and tickets prices are at a premium and going fast.
Partnerships and Business Development for Stubhub Adam Budelli says it's clear the hype for this matchup is unlike any in the past two years.
"To put that in perspective when you think of the biggest game last year, Alabama-LSU, we've already surpassed that by 16 percent."
Texas-LSU is outselling the number two game of the year, Georgia-Notre Dame, by 68 percent.
There's about 1,600 tickets left for Tigers interested in making a trip out west, but Budelli says that may not last long.
"With it being a marquee non-conference matchup where two teams haven't played since 2003, demand is through the roof and we do expect tickets to sell out in general."
Roughly 55 percent of ticket purchases have come from within Texas, while around 20 percent were bought in Louisiana. People from 42 total states and three countries have also purchased tickets.
Ticket prices have bounced around from the low to high 300s for the past few days. Budelli says if you're considering going but need to keep a budget, they've got options for you.
"We do utilize a price tool alert where we can set your price if 332 dollars is currently above your budget, we can alert you if tickets fall into your price point."