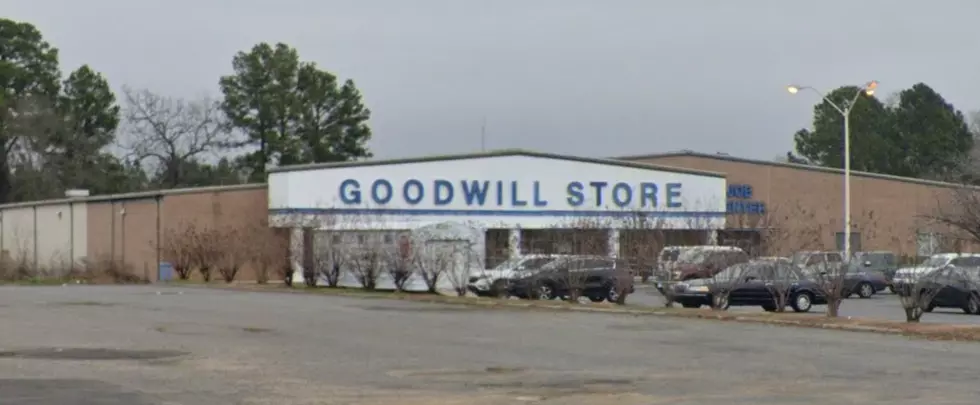 Murder at Shreveport Store Parking Lot Leaves 1 Dead
Google Maps
A drive-by shooting that took place in the parking lot of the Goodwill Store in the 1800 block of 70th street in Shreveport has left a teenager dead.
Danthony Johnson, 19, was taken to Ochsner LSU Health Medical Center where he was pronounced dead less than an hour after being shot multiple times. The shooting took place in the parking lot of the Goodwill Store, but the vehicle believed to be involved in the shooting, a yellow Camaro, was spotted later on Hearne Avenue at Ford Street in north Shreveport.
The vehicle fled the Hearne Avenue location and led Shreveport Police in a high-speed chase that ended up on I-220 into Bossier City.  The driver turned onto Benton Road where shots were fired before the suspect vehicle crashed into a pole.
Officers and troopers from the Bossier City Police, Shreveport Police, and Louisiana State Police were able to surround the vehicle, and two suspects were then arrested.
Shreveport Mayor Tom Arceneaux released the following statement regarding the shooting.
"Danthony Johnson should have had a long life and a chance at a decent future. People who do not value human life cut his life short. My prayers go out to Mr. Johnson's family and friends," Arceneaux said in a statement released Tuesday night. "As your mayor, I know we have endured too much of this violence lately. It is up to every one of us to change things, to do whatever it takes to make our city safer. Bringing those responsible for Danthony Johnson's murder to justice is just the start."
Johnson's death is now the seventh homicide in Shreveport in 2023.
Caddo Parish Violent Offenders for January 2023 (Mugshots)
The following mugshots are all of the violent offenders from the month of January of 2023. Some of these inmates may have already been released and others have yet to go to trial for their alleged crimes. All those pictured here are considered innocent until proven guilty.
Kids That Disappeared In Louisiana During January Of 2023