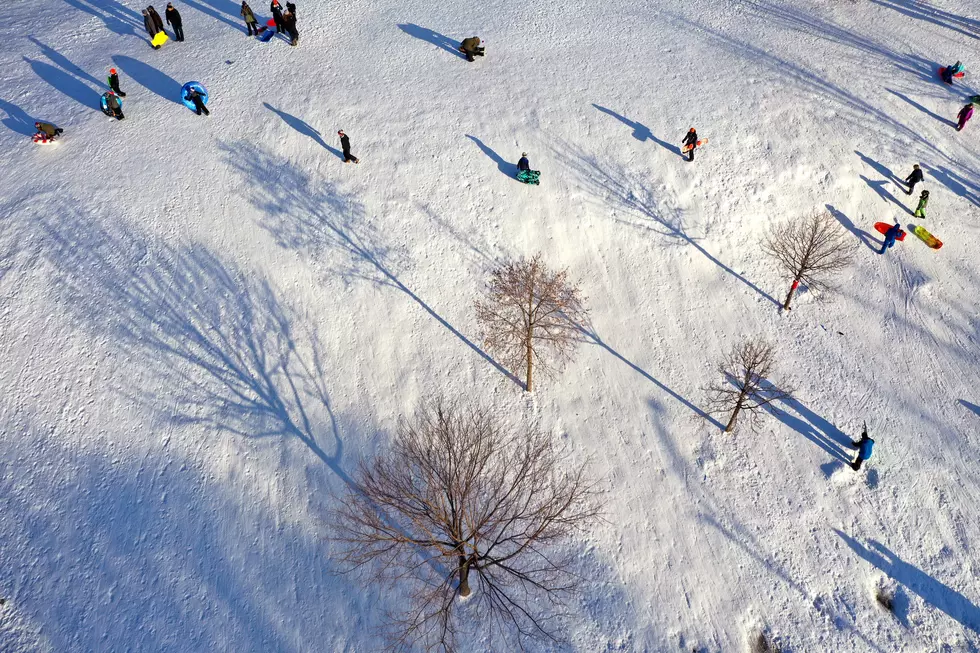 Redneck Sledding Is Alive and Well
Getty Images
We all love to play in the snow, but the ones out playing today are diehards. It is extremely cold.
Some of the best spots for sledding in the area include Betty Virginia Park, thrill hill on Gilbert, Hamel Memorial Park on the Clyde Fant Parkway also has a pretty good hill for sledding. But one of the best spots is at Brookshire Grocery Arena where dozens of folks showed up today to enjoy some winter fun that is extremely rare for our area.
A few of them actually have sleds. But most of them are using "red neck" sleds, things like cookie sheets, garbage can lids or rubbermade bin lids. This list of products used for sledding in Louisiana is long and quite unique. But they are all having fun.
It's amazing to see so many braving the elements for a little bit of fun.
My boys had a favorite spot when they were young. It was Betty Virginia Park. It has a really big hill which provides for quite a thrilling ride, as long as you avoid the trees.
Other parents say their children could only hang outside for a few minutes. One friend says it took 30 minutes to get ready to go outside to play (putting all the gear on) and the youngster could only stay out in the cold for about 15 minutes.
Read More: Winter Safety Tips