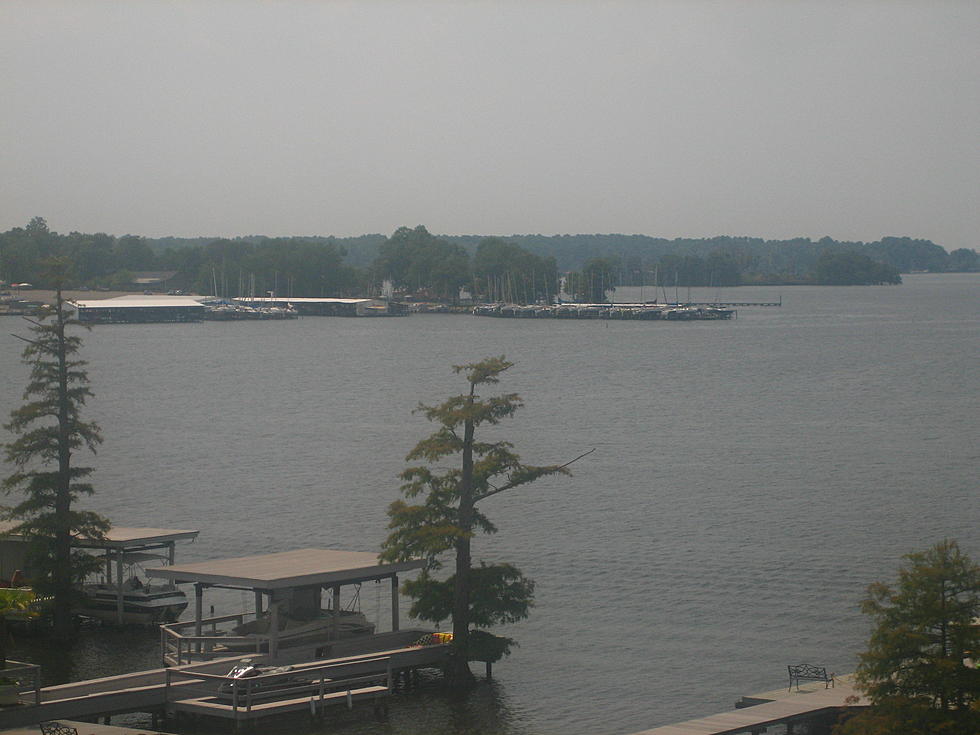 Dead Baby Found in Cross Lake; Units Looking for Possible Second
TSM
UPDATE: 3:42 PM
Our source with the Shreveport Police Department has informed us that the 8-year-old boy is in "very serious condition with life-threatening injuries". He's currently at Oschner LSU Health.
UPDATE: 3:04 PM
At around 2:30 PM, state police arrested the children's mother near the Texas state line. She was driving a grey Dodge Caravan, and had one child in the car with her at the time of the arrest. Her name will not be released until the next of kin has been notified.
UPDATE: 2:20 PM
Our sources with the Shreveport Police Department have confirmed that an arrest has been made. The suspect's identity has not been released at this time.
UPDATE: 2:14 PM
Our SPD sources believe the third child has been found safely at school. Other local media outlets are reporting the same news. The civilian search on Cross Lake has been called off by SPD at this time. Police are still searching for a "Grey and Blue Dodge Caravan with Texas plates".
UPDATE: 1:36 PM
My source from SPD reiterates that they are currently looking for a "Grey and Blue Dodge Caravan with Texas plates".
UPDATE: 1:13 PM
Police are looking for a dark/grey colored Dodge Caravan with Texas plates. Also, at this time SPD is looking for immediate help from the public on Cross Lake. They are looking for civilians with boats to make their way towards the Cross Lake Bridge to assist in the search.
UPDATE: 12:57 PM
Here's the latest unconfirmed report: The 8-year-old child is awake and speaking in the hospital. He claims that his mother threw him and his two siblings off of the bridge and into the water below. His mother is white and the only thing we know about her vehicle at this time is that it is a grey van. Units from Shreveport and Bossier are all over Cross Lake, frantically searching for the third child.
UPDATE: 12:46 PM
A witness has came forward and stated to see a vehicle stop on Cross Lake and throw three children off the bridge and into the water below. This is unconfirmed by officials, but is being reported by Love Shreveport-Bossier, who received the information from what he named as an "extremely reliable source". That source also confirmed that an 8-year-old was found in Cross Lake as well, and luckily was alive but unresponsive. That 8-year-old is reportedly in stable condition at a nearby hospital. The source confirmed that a third child is in the water, and the search will continue until he/she is found.
UPDATE: 12:39 PM
The latest unconfirmed report is that the baby found deceased in the lake was an 18-month-old.
UPDATE: 12:32 PM
Bossier Police Department is on the way to assist Shreveport Police and Caddo in the search on Cross Lake. A new, unconfirmed, report is that units are searching for an additional two children in the water. One death has been confirmed. That child's age and identity has not been released at this time.
ORIGINAL:
This is an ongoing story and will be updated throughout the day.
At the time of this writing, there are 26 Shreveport police and fire units at Cross Lake. It's complete madness on the lake, around the lake, and above the lake. Currently, Love Shreveport-Bossier is on the scene, and he is reporting that 26 units are on the scene, 10 of those units are Shreveport police, 16 of those are Shreveport fire.
The reports are varying at this time, but what we can confirm is that one dead baby has been found and removed from the lake. Units are flying over the lake, and many boats are out and about searching the lake for a possible 2nd and maybe even a third child. The boats are being stationed at American Legion.
Traffic is being redirected all around the Cross Lake area, including the Cross Lake Bridge and Lakeshore area.
The age of the deceased child has not been released, as of this writing. As for how the child, or children, ended up in the water, it is pure speculation at this point, but I image those details will come out later in the day.
Once again, we will continue to update this article as updates come in.
16 Cold Cases in Caddo Parish That Still Need to Be Solved
Missing Louisiana Children as of 9/20/21
10 Louisiana Laws You Don't Know You're Breaking