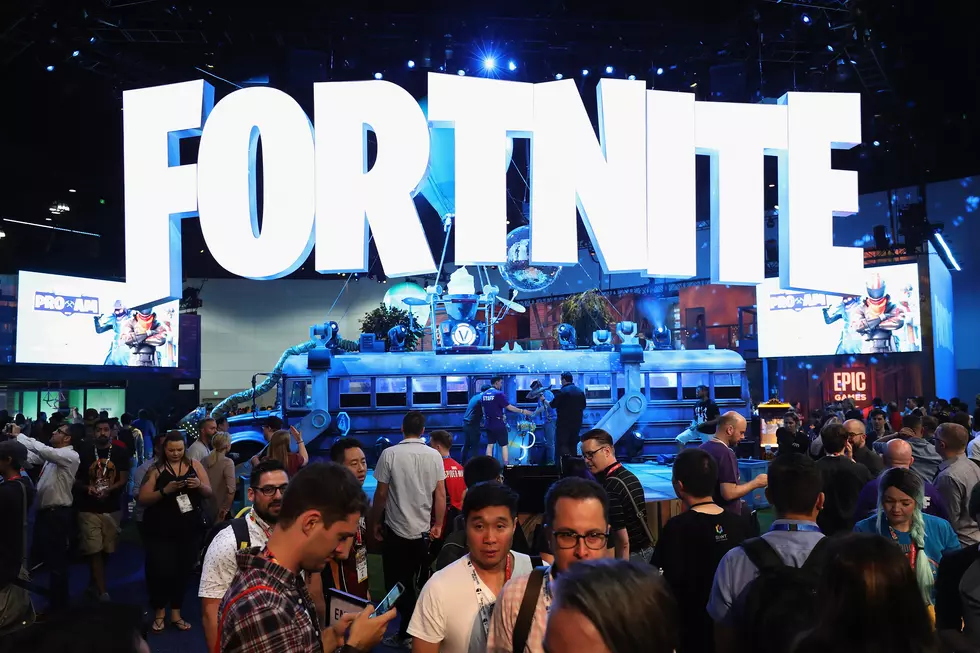 Fortnite Is An Official High School And College Sport
Christian Petersen, Getty Images
It's one of the world's most popular games and my daughter's favorite game too, Fortnite. Through a new partnership, the game is now an official high school and college sport.
I may be one of a handful of people that have never played Fortnite, but I do know it is extremely popular among the gaming community. All I know about the game is there's a flying bus that drops off competitors on an island and you try, along with your squad, to be the last one standing to earn points and increase your rating. Now my interpretation of the game could be all wrong, but that's all I know of it.
A new LA based company called PlayVS has entered into a partnership with Epic Games that will bring competitive league play to schools around the nation, just like football and basketball. Students will be placed into a league and compete on a local level in hopes of advancing on to face others around the nation. Since the program launched in high schools, more than 13,000 schools have signed up for the esports league according to TechCrunch.
This new esports league is launching with Fortnite, with hopes of creating league play for other games.  Registration for the first season will be closing February 17th for high schools and February 24th for the college level. The first season will begin March 2nd. Check out PlayVS for more details on the emerging esports phenomenon in high schools and colleges.