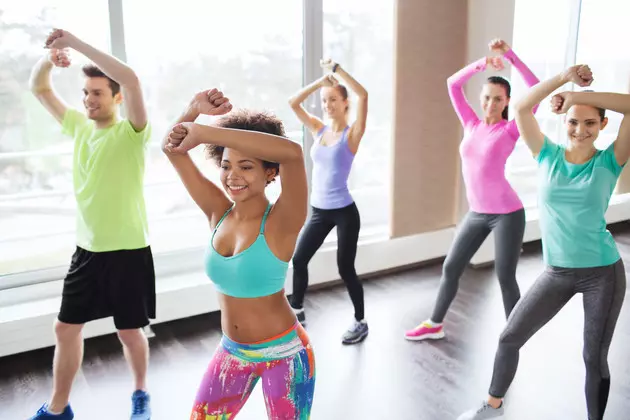 It's Time to Get Fit and Help Our Shreveport-Bossier Kids with Miracle Challenge: Spring Edition
dolgachov, ThinkStock Images
If helping our local kids wasn't enough, bikini season is right around the corner.
Back in September, we took on our first Miracle Challenge. The goal was to commit to getting fit for just 27 days, while raising money for the kids here in Shreveport-Bossier through Children's Miracle Network. And coming this April, we're ready to face the challenge again.
It's simple. Remember the kids you are helping and remind yourself that you will be in a swimsuit in less than three months. Select which path you will take; boot camp, running, cycling, walking, or yoga. Pay the $27 registration fee and then let the countdown to April 1 begin.
Use the promo code: FIRST272 to receive $10 off your registration fee.
Then, for the first 27 days in April, you will be raising money for Children's Miracle Network. Just $10 a day is all you need. You will also receive a workout from your expert coach. Depending on which track you choose, you will receive both an Expert Coach and a Kid Coach. The Expert is someone who is established in their field and dedicated to getting you fit, while also raising money for Children's Miracle Network. The Kid Coach is someone who has benefited from the organization. Their stories will provide more motivation than you ever thought you needed to complete the challenge.
Like Mason!
Mason is a patient at CHRISTUS Health Shreveport-Bossier. Despite a genetic disorder, Mason has overcome many boundaries before him and is this year's Cycling Ambassador.
That's beautiful thing about Children's Miracle Network. It's a national organization that operates on a local level through various hospitals across the country. For Shreveport-Bossier, that's CHRISTUS Health. There are 17 programs at CHRISTUS that are funded solely by Children's Miracle Network and the dollars raised in our area. The families never see a bill and the money stays here.
That's right, every dollar raised in Shreveport-Bossier... Stays in Shreveport-Bossier.
So if you're ready for the challenge and if you're ready to change your life (the say it takes 21 days to form a habit and we're going for 27), then register for the Miracle Challenge this April.
Help our local kids. Help our local families. Help yourself.